Free Initial Consultations

630-580-6373
With offices in Naperville, Joliet, Wheaton, Plainfield & Chicago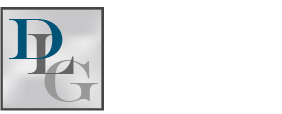 Property division is often a hotly contested issue of divorce. When a family business is involved, property division becomes even more complex and often much more contested. The parties must establish what the business is actually worth and ultimately, what to do with it.
Remember that under Illinois law, property acquired during the marriage (absent property acquired by gift, inheritance, or other special circumstances) is considered marital property subject to the equitable division of the courts. Any business started by either of the parties during the marriage would therefore qualify as marital property.
Valuation of the Business
The first step to including a family business in a property division is to determine the fair market value of the business. Unlike the marital home or family cars, parties generally don't have an immediate and easily accessible way to value the family business. To make matters more difficult, one spouse is often more involved in the financial matters of the business than the other, which may lead to doubts as to the correct value of the business. The spouse primarily controlling the finances of the business may argue that the business is worth less in an attempt to persuade the other spouse that it isn't worth that much. Alternatively, the less-involved spouse may have an unrealistic idea of how much the business is actually worth and may insist that the business is worth more than the records reflect.
For these reasons, independent experts are often hired during a divorce to determine the fair worth of a family business. This eliminates many of the accusations between the spouses that the business records don't accurately reflect the company's value. These experts consider the future income likely earned from the business, the assets of the business, the accounts receivable, any liabilities, and the value of the goodwill associated with the business. Goodwill is often looked at as the value of certain intangibles of the business, including the customer list and reputation.
Once a business is valued, the parties will need to negotiate as to who will continue to control it in the future. At this point, each case will be different and will depend upon who started the business, who was primarily in control of the business throughout the past, and who has the means to continue the business. This stage will likely be decided by negotiation between the parties.
Contact an Attorney for Help
Especially when a family business is at issue, it is crucial that you contact an experienced divorce attorney before proceeding with the dissolution. The team at Davi Law Group, LLC is well qualified to deal with contested property matters, including issues regarding family businesses. Contact our office today to schedule a meeting with an experienced
DuPage County divorce attorney
.