Free Initial Consultations

630-580-6373
With offices in Naperville, Joliet, Wheaton, Plainfield & Chicago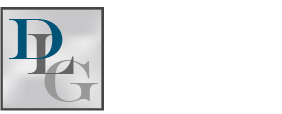 A Guide to Child Custody for Unmarried Parents
Whether parents are married or not, many of the same issues and emotions are present within the context of a child custody case. Both parents may be petitioning the court for custody rights, visitation time, and/or child support in regards to any children they have in common. However, there are some important considerations for unmarried parents to take note of in the context of a child custody case, not all of which would be relevant to married parents.
Parental Rights
Generally, both unmarried mothers and unmarried fathers have a right to custody of their minor child provided that they are not considered to be unfit parents or otherwise unable to care for the child. While maternity is easily established, an unmarried father may have an initial issue with petitioning a court for custody if he is not listed on the child's birth certificate or if the mother does not acknowledge paternity. This situation would likely lead the father to seek to establish paternity in a parentage action before the court in order to legally be declared the father of the minor child. Once it is properly proven that each parent has a right to the child and is not unfit to be a parent, the parties can ask the court to make relevant determinations regarding the child, such as physical custody, legal custody, visitation, and child support. While the issue of parentage is certainly not the only consideration for unmarried couples to be aware of in a child custody case, it is arguably the most common.
Other Considerations
Many other issues present in child custody cases are the same for unmarried as well as married parents. For example, in making its custody determination, the court will use the best interest of the child standard by considering all of the factors enumerated in the relevant Illinois statute. In addition, child support may be awarded and will be calculated based on the formula provided by law, which is based on the child's needs and his or her parents' income. Marital status of the parties is generally not considered in either of these determinations.
Child Custody and Support Attorney
While there are other factors that can come into play unique to unmarried parents seeking to establish custody, an experienced child custody attorney will be able to expertly navigate these issues in light of their client's best interests. Our Wheaton family law attorneys at the Davi Law Group, LLC have successfully represented many different types of clients in child custody and support cases and are familiar with the professional attention and care such cases require. If you are interested in petitioning the court for custody of your minor child, contact us today to schedule a consultation to discuss your matter. We have offices located in Warrenville, Wheaton, and Chicago.