Free Initial Consultations

630-580-6373
With offices in Naperville, Joliet, Wheaton & Chicago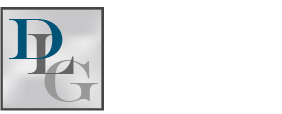 Today, it is very common for children to live with grandparents, aunts, uncles, or even adult siblings. This often happens when a child's biological parents are not present in his or her life. Most times, these circumstances start as a temporary option; however, they often grow into permanent arrangements. In situations like this, the biological parents maintain their parental right unless legal action is taken to gain custody of the child.
Establishing a Legal Arrangement as a Non-Parent
When a living arrangement moves from being temporary to permanent, a caretaker would be wise to begin to consider options for legalizing the relationship. Establishing a legal relationship will allow the caretaker to be able to provide health insurance, enroll the child in school, and have authority to make decisions for the child in the absence of a parent. Before moving forward to legalize the relationship, it is important to remember that the law strongly protects the rights of the biological parents. However, there are certain conditions under which a non-parent would be able to establish a permanent legal relationship with a child.
The law that allows for non-parental guardianship seeks to balance fundamental parental rights with the best interests of the child. If a parent has not voluntarily relinquished his or her parental rights, the rights must be terminated. This is no easy task as you must demonstrate the biological parent is unfit. There are options for legalizing the relationship that do not require proving parental unfitness.
Guardianship an Option for Legalizing
Non-parents caring for a child could seek to have guardianship of a child. Establishing the guardianship relationship requires the non-parent to establish the legal right to bring a cause before the court, or standing. Standing is the legal right to bring a case before the court. Generally speaking, guardianship is a more permanent arrangement that will allow a non-parent to care for a child fully and allow the biological parent to maintain their parental rights. A non-parent can establish standing when the biological parents:
Relinquish physical custody of the child;
Agree to appoint a guardian;
Do not object to a guardianship petition; or
Are declared unfit by a court.
Establishing standing for guardianship requires a factual determination that will be made in light of all relevant facts. Additionally, both biological parents must receive notice and may want to challenge a petition for custody or guardianship. Once standing is established, the non-parent seeking guardianship may then begin the process of seeking guardianship for the child.
Contact an Attorney
Making the decision to care for a child and become his or her guardian is a tremendous undertaking. While it seems the law makes protecting a child complex, the law also seeks to protect children from being arbitrarily taken from their parents. If you are non-parent seeking to gain custody or guardianship of a child, then you should contact the DuPage County child custody attorneys at Davi Law Group, LLC. We understand the complexity of obtaining guardianship of a child and can guide you through the process. Contact us today discuss your case.
Source:
http://www.ilga.gov/legislation/ilcs/fulltext.asp?DocName=075500050K11-5