Free Initial Consultations

630-580-6373
With offices in Naperville, Joliet, Wheaton, Plainfield & Chicago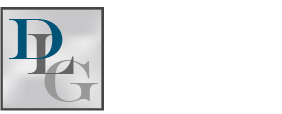 Guardian Ad Litem: An alternative to Custody Evaluations
Divorce is a complex issue. The complexity only increases when the divorcing couple has children. The couple must make many decisions about child custody, visitation and parenting plans. Some couples are able to arrive at a decision on custody issues. Other times, the couple is not able to make a decision even after trying mediation or other efforts to settle. When this happens, it is not uncommon for the divorcing couple to ask the court to decide issues of child custody. The Illinois Marriage and Dissolution of Marriage Act directs the court to seek the advice of a mental health professional (e.g. psychologist, psychiatrist or licensed social worker) on child custody. The court may make this decision by requesting a child custody evaluation.
When Do I Need a Child Custody Evaluation?
The child custody evaluation process allows a mental health professional to evaluate a child in his or her environment and then recommend a custody, visitation, or parenting plan. Child custody evaluations have tremendous influence on a court's custody decisions. A custody evaluation is critical when the mental health of a child is a concern (e.g. eating disorder, anxiety disorder, schizophrenia). The opinion of a mental health professional will help the court determine a custody arrangement, which serves the best interests of the child, and will ensure the child's mental health will remain stable.
Does Your Child Need a Custody Evaluation?
What should happen when a child does not have a mental health need? It is important to keep in mind that custody evaluations are a form of expert testimony. Child custody decisions are often about a parent's preferences for primary custody and the details of the parenting or visitation plans. This may not require a mental health evaluation but rather an in-depth factual investigation.
A Guardian Ad Litem Can Provide a Investigation
It is possible to obtain a factual investigation using a guardian ad litem. A guardian ad litem functions as "the eyes and ears of the court" to investigate the circumstances of a custody case and report to the court. Moreover, a guardian ad litem is obligated by law to investigate every aspect of family life in a custody dispute. A guardian ad litem will investigate a child's school, home life, friends, and family, and submit a report to the court.
Custody evaluations provide a critical and important role in child custody decision disputes. They provide a judge with critical information and insight needed to make a child custody decision that is in the best interests of the child. However, a mental evaluation may not be necessary when the parents cannot agree on a custody agreement and the child's mental health is not at stake.
Contact an Attorney
As you can see, it is difficult to determine if you need a child custody evaluation or guardian ad litem. If you and your spouse cannot agree on critical custody issues and you would like to make the best decision for your child, it is important that you speak with an experienced DuPage County family law attorney who knows how to help you determine the best way to make a decision about child custody.
Sources:
http://www.ilga.gov/legislation/ilcs/ilcs5.asp?ActID=2086&ChapterID=59
http://www.ilga.gov/legislation/ilcs/fulltext.asp?DocName=075500050K11a-10