Free Initial Consultations

630-580-6373
With offices in Naperville, Joliet, Wheaton & Chicago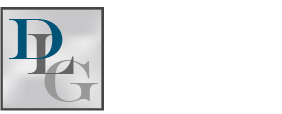 Child custody and visitation are some of the most difficult issues to resolve in a divorce or separation. Sometimes a court enlists in the help of a Guardian Ad Litem (GAL) to provide unbiased information and opinion to help resolve the dispute. If a court appoints a GAL, then both parents must understand the GAL's role and how they may impact their child custody case.
What is a Guardian Ad Litem?
Using Illinois law, a court may appoint a GAL to assist in child custody disputes. When a GAL is appointed to investigate a child custody dispute, they are looking to ensure the best interests of the child. The GAL will speak with people involved in the child's life. This includes parents, grandparents, siblings, aunts/uncles, and even the child's teachers and doctors. Most importantly the GAL will talk with the child.
What will the GAL Do?
The GAL will advocate for the child's best interests. However, the GAL is not the child's attorney and does not represent the child in court. The GAL functions as "the eyes and ears of the court." The GAL will take the child's preferences into consideration but does not have a duty to make recommendations that reflects the child's preferences.
Once the GAL has finished his/her evaluation, the GAL will report the findings of his or her report to the court and make a recommendation about what the GAL believes is the best interests of the child. A court may call upon the GAL to testify at a custody hearing. The GAL may also call witnesses to the hearing if the GAL finds that neither parent is providing witnesses that will help a court make a decision about child custody. Furthermore, the GAL may cross-examine the witnesses that testify at the child custody hearing.
How do Courts View GALs?
The court will take all the information the GAL provides into consideration and make a child custody decision. The GAL's testimony and report are no more important than other information provided to the court; however, the court may give more weight to the GAL since their information is unbiased.
Speak with an Attorney About a GAL
Child custody disputes are not easy for the parents or the child involved. Sometimes the court, or the parents, will want a neutral third party to evaluate the circumstances of the custody dispute to help the court arrive at the best decision for a child. Before you request a GAL to assist in your child custody dispute, contact the DuPage County guardianship lawyers at Davi Law Group LLC. We understand the nuances of a child custody disputes and can help you make the best decisions for your family. Please contact us today to arrange an appointment.
Source:
http://www.ilga.gov/legislation/ilcs/fulltext.asp?DocName=075000050K506