Free Initial Consultations

630-580-6373
With offices in Naperville, Joliet, Wheaton & Chicago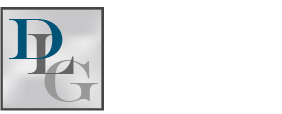 Petitioning the court for a divorce can be one of the most complicated and stressful times of your life. In Illinois, the court still requires that a person filing for divorce give a specific reason for why the marriage is ending, also known as giving grounds for the divorce. As such, Illinois is considered a "fault" state for divorce, but the law does also allow a "no fault" reason to end a marriage.
Fault Grounds for Divorce
Illinois statute 750 ILCS 5/401 states the reasons why a person may file for divorce in this state. In addition to giving grounds, the petitioning spouse must also meet the residency requirements of the law, which for Illinois requires the spouse to live in the state for at least 90 days prior to the filing. A spouse must prove that one of the following has occurred "without cause or provocation" before the court will allow a divorce:
The other spouse is naturally impotent;
Bigamy;
Adultery;
Willful desertion or abstention from the marriage for at least one year;
Habitual drunkenness for at least two years;
Substance abuse for at least two years;
Extreme and repeated physical or mental cruelty;
Convicted of a felony or other infamous crime; or
The other spouse infected the filing spouse with a sexually transmitted disease.
No Fault Grounds for Divorce
In addition, Illinois law also allows for a "no fault" ground for divorce, which is found in the same section of statutes as the official grounds. In order to file for a no fault divorce, the petitioning spouse must prove that the spouses have "lived separate and apart for a continuous period in excess of two years and irreconcilable differences have caused the irretrievable breakdown of the marriage."
It must also be shown to the court that past attempts at reconciliation have failed or that future attempts to reconcile the marriage would be impracticable. However, if the divorce petition is filed more than six months after the spouses have started to live apart the two-year requirement can be waived with the written stipulation by both parties.
Finally, if the couple attempts to reconcile the marriage by cohabitating but ultimately decides to end the marriage, the court will consider the time cohabitating as part of the two-year separation as long as the cohabitation was done in good faith either under the guidance of a counselor or with a written agreement that states their attempt to reconcile. However, if the cohabitation occurs for any other reason, the two years of separation requirement for a no fault divorce restarts when the spouses decide to live apart again.
Contact an Illinois Family Law Attorney Today
If you or someone you know wishes to file for divorce or has other questions regarding family law in the Chicago or western suburbs area, let an experienced DuPage County family law attorney help. Call Davi Law Group, LLC today for a free and confidential consultation of your case.