Free Initial Consultations

630-580-6373
With offices in Naperville, Joliet, Wheaton & Chicago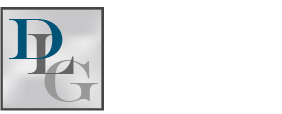 If you are seeking a divorce, there are two major routes under Illinois' marriage dissolution law. When seeking a Judgment for Dissolution of Marriage from a local judge, you must show that you and your spouse have irreconcilable differences, or that you are seeking to dissolve your marriage on the basis of one of the grounds for divorce.
If you are seeking a no-fault divorce, due to irreconcilable differences, you must complete a two-year waiting period before the marriage can be dissolved. During this time, you and your spouse must live apart, and you must prove to the judge at the end of the two years that your differences have caused the irreversible breakdown of your marriage, that any efforts to reconcile have not been successful, and that any future efforts to reconcile would not be practicable or in the family's best interests. In some cases, the two-year waiting period can be shortened to six months, if both spouses agree and sign a waiver form. In ever rarer cases, the separation requirement can be disposed of altogether. To know whether your circumstances might allow you to bypass the waiting period, you should consult with a local attorney who has experience with divorce cases.
Grounds for Divorce
Irreconcilable differences have not always been a valid basis for dissolving a marriage. Traditionally, divorces were only granted if one spouse committed an act that was considered grounds for divorce. These acts are outlined in Illinois law. There are some specific requirements that you must show in order to successfully ask for a divorce for one of these reasons:
Mental cruelty is viewed by the court more in terms of the effect of a harmful action than in terms of the action itself. To qualify, there must have been more than one occurrence, and there cannot have been provocation that preceded the cruelty. Mental cruelty, according to Illinois case law, involves a pattern of abusive and humiliating treatment that is meant to inconvenience, make miserable, or torture the other spouse. The effect of the cruelty must be to actually affect the physical or mental health of the other spouse;

Willful desertion or abandonment for one year is a valid reason for a divorce;

Adultery is not only a ground for divorce, but is also a crime in Illinois;

Physical cruelty requires a spouse to show extreme and repeated episodes of physical cruelty. Usually, this involves acts of violence that cause pain and physical harm. Drug addiction or drug or alcohol abuse must be supported by attestations that the other spouse's addiction was ongoing for at least two years;

Infection with a sexually transmitted disease is another ground for divorce; and

Conviction of a felony can also give you the right to divorce your spouse. The nature of the felony is not important.
Seek Advice from an Experienced Attorney
If you are currently in a marriage, and you have irreconcilable differences with your spouse, or you know or suspect that they have committed one or more of the acts above that would qualify as grounds for divorce, you should speak with a divorce attorney right away. A dedicated DuPage County family law attorney will guide you through the process, and ensure that your interests are protected at every step along the way. Contact Davi Law Group, LLC today to schedule your consultation.