Free Initial Consultations

630-580-6373
With offices in Naperville, Joliet, Wheaton & Chicago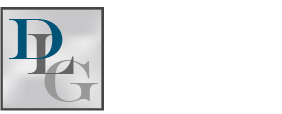 Statistics indicate that the divorce rate has been on the decline for nearly every age group - but for those nearing retirement age, the rate has nearly doubled in the past decade. This phenomenon, dubbed the "grey divorce" wave, is not specific to the United States either; the United Kingdom, Australia, and other developed nations are seeing rising rates of late-life divorces as well.
Examining the Gray Divorce Trend
Researchers and analysts say the rate of late-in-life divorce has started to climb over the last decade because many couples in the Baby Boomer generation had either put off or not previously considered divorce. Divorce was more than just socially discouraged back then; it was thought to be inherently bad for children. Of course, we now know that the impact of divorce may vary, based on a variety of factors (i.e. the amount of parental conflict and the level of involvement that each parent has in the life of the child after the divorce, etc.), but parents from the Baby Boomer generation did not have this same information.
Now, with their children raised, many are realizing that they still have a life to live - and they no longer want to spend it with their spouse. Sadly, the decision to divorce so late in life is creating some unique challenges for this American demographic group.
Money Challenges in the Gray Divorce
Although women entered the workforce back in the 60s, societal norms still kept many women from the Baby Boomer generation at home, caring for their children. As a result, many of these women are ineligible for retirement benefits under their own social security numbers. However, some may still be eligible to file for their spouse's benefits, even decades after their divorce.
Are You Entitled to Your Spouse's Social Security Benefits?
To claim social security benefits under your spouse, you must meet certain criteria - the first of which is that you and your spouse must have been married for at least 10 years (there are some limited exceptions). Additionally, you must meet all of the following criteria:
You are not currently married;
You are at least 62-years-old;
You have at least one ex-spouse who is entitled to social security benefits; and
Your benefit amount is less than what you would receive under your ex-spouse's work credits.
While the exact amount of your benefit may vary, depending on the situation, you can generally expect to receive one-half of your ex-spouse's full retirement benefit (FRA) amount. Again, there are some exceptions. For example, if your spouse passes away and you remain unmarried, you may be entitled to survivor benefits, which are typically equal to the original owner's FRA.
Our Wheaton Divorce Attorneys Can Protect Your Financial Future
Collecting social security under your ex-spouse can help to offset the fact that you have no retirement savings of your own - but it is highly unlikely to meet your basic needs. Even those who receive full benefits struggle to make ends meet; if you only qualify for one-half of your ex-spouse's benefit, you will certainly need more.
The seasoned DuPage County divorce lawyers at Davi Law Group, LLC are committed to protecting your financial interests in your Illinois divorce case. Whenever plausible, we can pursue spousal support to supplement any social security benefits that you may (or may not) receive. Schedule a personalized consultation by calling 630-580-6373 today.
Source:
https://www.bloomberg.com/news/articles/2018-04-13/rise-of-gray-divorce-forces-financial-reckoning-after-50
https://www.ssa.gov/planners/retire/divspouse.html
https://www.ssa.gov/planners/survivors/ifyou.html