Free Initial Consultations

630-580-6373
With offices in Naperville, Joliet, Wheaton, Plainfield & Chicago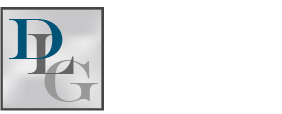 More Grandparents Filling Parent Role
Today's concept of family has shifted from something that may have once been described as solely mom, dad, and kids, to a more inclusive interpretation that could include grandparents, aunts and uncles, half siblings, and step parents, just to name a few. The dynamic of the typical American family is certainly changing, so much so that perhaps there is no longer anything "typical" about it. A recently published news article reports that one trend in particular is emerging regarding the change in family structure - grandparents fulfilling the role of parents in taking care of their grandchildren.
Grandparents as Parents
According to a new U.S. Census report, there is an increase in the number of grandparents who are caring for children. The report concludes that about 10 percent of the nations' grandparents live with at least one of their grandchildren. Over the course of the last approximately 40 years, the number of children living in grandparent-run homes has doubled. In 2012, 60 percent of households that contained both grandparents and grandchildren were maintained by a grandparent. In one-third of them, no parent was present.
All of these numbers suggest something that those in the social work field have noticed for years: many grandparents today are stepping in to fulfill the role of parents to their grandchildren. The number listed above may seem high, but the trend is not a new one. In many instances, relatives are likely to step in to raise children when the parents are unwilling or unable to do so, and these relatives are not strictly limited to grandparents.
In Illinois
In the state of Illinois, the numbers from 2012 reflect similar statistics regarding grandparent-run households with children living in them. Reasons for this situation likely vary widely, but many suspect they could be attributed to financial concerns, single parents, or the need for childcare. For homes in which no parent is present, grandparents stepping in to parent their grandchildren is often the only alternative to placing the child into foster care. A parent may be absent for any number of reasons, including addiction, imprisonment, or death.
It is easy to imagine that grandparents who are unexpectedly placed in such a situation often feel overwhelmed. Issues to consider include legal, emotional, financial, and custody issues, just to name a few. In addition to legal assistance, grandparents who are acting as caregivers can also take advantage of social services within their communities, which are in place to aid those in their specific situation.
Child Custody Attorney
The team of experienced DuPage County child custody attorneys at the Davi Law Group, LLC have successfully represented clients in a variety of matters. Contact us today to schedule a consultation to discuss your case. Our offices are located in Wheaton, Warrenville and Chicago. We have represented clients in DuPage, Will, Kane, Kendall and Cook County.