Free Initial Consultations

630-580-6373
With offices in Naperville, Joliet, Wheaton & Chicago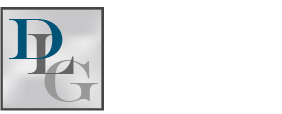 Illinois' Grandparent Visitation Act provides grandparents with a limited right to request visitation with their grandchild. Unlike visitation granted to a parent, the law makes it clear that grandparent visitation is a privilege, not a right.
Under the law, grandparents, great-grandparents, and siblings have the right to ask a court for visitation; however, the court may refuse visitation. Most times, grandparents receive less visitation than parents. For this reason, it worth trying to discuss visitation with the custodial parent. However, it may not always be possible to come to an agreement. If you are a grandparent considering a request for visitation, then it is important that you understand how the court will analyze your request.
Steps to Take When Pursuing Visitation
Under Illinois law, you must first show that denying visitation will mentally or physical harm the child and that a parent is unreasonably denying visitation. However, Illinois recognizes that parents have the right to determine how their child is parented and who visits their child. For this reason, the government allows parents to raise their child as they see best with little interference. This right is balanced against the best interest of the child. Before a court will consider a petition for visitation there are two important conditions that must be met. First, the child must be at least one year old. Second, one of the following conditions must be met:
One parent is deceased;
One parent has been declared incompetent;
One parent is incarcerated;
At least one agrees with grandparent visitation; or
The relative seeking visitation is a close maternal/paternal relative.
If two of these conditions are met, then the court will examine whether visitation is in the best interest of the child. The court will examine all factors such as:
Child's preference;
The grandparents' previous relationship with the child;
The grandparents' physical and mental health;
The child's health;
Whether the child has lived with the grandparents;
Grandparents' motivation for seeking visitation; and
The amount of visitation requested.
Grandparent Visitation Can be Terminated
A court will not grant grandparent visitation if both parents have terminated parental rights through an adoption. This is to prevent the parents from illegally visiting the child. Additionally, if grandparent visitation is granted and is being used to get around a non-custodial parent's visitation limitations, then the visitation request may be denied or permanently revoked.
Contact an Attorney
It may not always be possible to come to an agreement about visiting grandchildren after a divorce. Grandparents may still want to have some connection with their grandchildren, even in the worst divorce scenario. If you are a grandparent considering filing a petition for visitation, then you should contact the DuPage County family law lawyers at our firm. We will be able to help you consider your options as grandparent and help you make the best decision for your family. Contact us to schedule a consultation.
Source:
http://www.ilga.gov/legislation/ilcs/fulltext.asp?DocName=075000050K607