Free Initial Consultations

630-580-6373
With offices in Naperville, Joliet, Wheaton & Chicago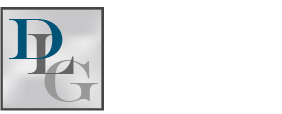 Often times divorcing couples focus on ensuring that they continue to cultivate strong relationships with their children during and after a divorce. They work with the courts and their lawyers to carefully develop parenting and timesharing plans. However, there is another important relationship that may be negatively impacted by divorce: the grandparent and grandchild relationship.
A divorce rearranges the relationship between the divorcing couple and may also dissolve the relationship between the divorcing spouse and his or her in-laws. A divorce may leave the bad feelings between former in-laws and ex-spouses. Oftentimes, the negative feelings that may develop during a divorce are expressed, intentionally or unintentionally, when grandparents interact with their grandchild. It is important that ex-spouses maintain cordial relationships with each other and it is also important for grandparents to respect their former daughter or son-in law for the benefit of their grandchildren.
If you have a difficult relationship with your former in-law, Illinois law gives you the right to petition for visitation. However before taking this action, it may be useful to take a few steps to cultivate a healthy relationship with your grandchildren and former in-laws:
Be mindful of what you say about your former son/daughter-in-law: Children love both of their parents. As such, if you speak ill of your former son/daughter-in-law in front of your grandchildren, you may cause them emotional distress. Not only may you be causing them potential harm, but refusing to talk about their parents with your grandchildren may also be emotionally harmful;
Focus on your future relationship: The relationship you cultivate with your grandchildren now will impact your future relationship with them. If you regularly talk about their parents in a way that is upsetting to your grandchildren, they may eventually resent you. You may not like your former son/daughter-in-law, but expressing these feelings in front of your grandchild may risk your future relationship; and
Cultivate a civil relationship with your former son/daughter-in-law: You do not have to like your former son/daughter-in law. However, it is helpful to create a cordial and civil relationship. As grandparents you will be invited to your grandchild's life events (birthday parties, graduations, etc.) and you will interact with your former son/daughter-in law. Maintaining a civil relationship with them will make events easier for you and more enjoyable for your grandchildren.
It is important that you enjoy and value your relationship with your grandchildren. While divorce can be difficult for children, grandparents can help ease this difficult time by respecting both of their parents.
Contact an Attorney
The grandparent-grandchild relationship is an important one. If you find that one or both of your grandchild's parents are preventing you from visiting or interfering with you relationship with your grandchild, then you should contact the DuPage County child custody attorneys at Davi Law Group, LLC. We can help you review your options and make the best decision for your grandchild. Contact us today to discuss how we can help you.
Source:
http://www.ilga.gov/legislation/ilcs/fulltext.asp?DocName=075000050K607