Free Initial Consultations

630-580-6373
With offices in Naperville, Joliet, Wheaton, Plainfield & Chicago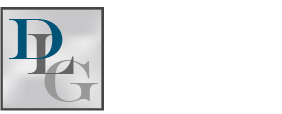 Grandparents' Rights in Illinois - What Are They and How Can You Exercise Them?
Parents are not the only influential people in a child's life; grandparents can have a lasting and loving impact as well. Sadly, there are situations in which a grandparent may be denied time or visitation with their grandchild. What rights might you have while facing such a situation, and how can you exercise them? The following information explains, and it outlines how an experienced family law attorney can help.
Grandparent's Rights Under Illinois Law
While Illinois law does recognize the importance of a child's extended family – especially during divorce and other family law proceedings - not every grandparent has legal rights to exercise. Thankfully, there are certain extenuating circumstances that may open an opportunity to pursue legal rights to a grandchild. These situations include:
A parent that has been deemed unfit, unsafe, or incompetent to care for the child;
A parent that is deceased or has been absent from all legal proceedings for at least three months;
A divorce in which one parent does not disagree with the visitation;
The grandchild's parents are not married and do not live together; or
A parent that has been incarcerated for the last three months.
Just like in other family law proceedings, the best interest of the child will be carefully considered by the courts. Several factors that pertain to your ability to care for the child while they are with you, such as your health and emotional well-being will likely be considered. Factors related to the child, such as their age, stage of development, and any disabilities will also likely be considered.
Obtaining Legal Rights to Your Grandchild
When grandparents pursue legal rights to a child, it is critical that they have an advocate on their side. Favorable outcomes in such cases are difficult to achieve, and there is always the possibility that the grandparent will be discredited or overlooked as a suitable caregiver. Part of this is due to the way that the legal system works; a parent's wishes tend to take precedence. However, when there are extenuating circumstances, the best interests of the child can (and often will) prevail.
Davi Law Group, LLC fights to ensure that children maintain as many positive and supportive relationships as possible. No matter what the situation, our experienced DuPage County family law attorneys pursue the most favorable outcome possible. Learn more by scheduling a free initial consultation. Call 630-580-6373 today.
Source:
http://www.ilga.gov/legislation/ilcs/documents/075000050K602.9.htm