Free Initial Consultations

630-580-6373
With offices in Naperville, Joliet, Wheaton, Plainfield & Chicago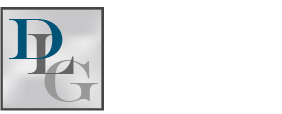 Alimony is meant to provide a disadvantaged party with the financial resources they need to recover after a divorce but it can be a burden for the paying party. In fact, many rely on the tax break they receive at the end of the year to even out the expense. Sadly, that tax could be eliminated if the GOP bill tax bill is passed by the Senate, as is. Learn more about how its passage could impact you in divorce and what an experienced attorney can do to help.
The GOP Bill and Divorce
As of right now, paying parties can claim their alimony as a tax deduction. This not only reduces the individual's tax load at the end of the year, but it also helps to keep more money in the family unit. If eliminated, it could increase the risk of divorce-induced poverty among already at-risk families, such as those classified as low to middle income by the government.
Since the paying party's income would also be reduced by the increased tax burden, passage of the GOP bill could also change how child support is calculated. This, too, could increase a family's risk of poverty after a divorce. Divvying up assets in a marriage may also be more complex, as there would be less to go around. That can cause more legal fees, which may cut even further into each party's divorce settlement. Thankfully, it may be possible to mitigate against all these risks, as well as any others that may arise from the passage of the GOP bill.
Protecting Your Family Against Divorce-Induced Poverty
Many financially disadvantaged families cut out the attorney, in hopes of saving a little money in their case. Sadly, this can actually increase a family's risk of divorce-induced poverty. Should the GOP bill pass and if alimony is a factor in their case, this decision could increase their risk even further. An attorney can examine the family's financial situation and ensure that the marital estate's value is accurate. They can also assist families in strategizing various settlements, which may decrease their risk of divorce-induced poverty.
Contact Our DuPage County Divorce Lawyers
At Davi Law Group, LLC, we make your financial future and best interests our top priority. Dedicated and experienced, our DuPage County divorce lawyers can help you determine what your options are during a divorce, and we can assist you with the process. Schedule your no-obligation consultation to get started. Call 630-580-6373 today.
Source:
http://money.cnn.com/2017/12/15/pf/taxes/alimony-tax-bill/index.html