Free Initial Consultations

630-580-6373
With offices in Naperville, Joliet, Wheaton, Plainfield & Chicago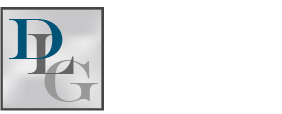 Going Through a Divorce and Concerned About Your Child's Safety? Prevent Child Abuse with These Parenting Plan Tips
For most divorcing parents, the primary concern is the safety and well-being of their child. The weight of that concern increases even further when there is a family history of domestic violence. Thankfully, there are preventative measures that parents can take to protect their child from abuse during and after a divorce. Learn how to utilize them through your Illinois parenting plan, and discover how our seasoned Wheaton divorce attorneys can assist with the process.
Domestic Violence and the Propensity for Child Abuse
Spousal abuse is not a definitive predictor for child abuse, as some abusers will harm their intimate partners but do not their children. Domestic violence within the home is considered a risk factor for child abuse, however, because it indicates that the abuser has a propensity for violence. Victims are encouraged to watch for potential signs of abuse in their child and to take preventative measures to protect their child from the possibility of violence or abuse.
Recognizing the Signs of Child Abuse
Victims of domestic violence tend to be astutely aware of the signs of physical abuse, such as unexplained (or poor explanations for the causes of) bruising, scrapes, and broken bones, they may be less likely to notice the subtler psychological signs. Often, this is because the victim is still healing and does not recognize the ways that abuse has changed their own personality. As a reference, consider these non-physical signs of abuse to determine if your child is being victimized by your spouse:
Withdrawal from school or social activities;
Regression behaviors (bedwetting, thumb sucking, etc.);
Poor self-care or low self-esteem;
Poor coping skills or frequent meltdowns; and
Strange loyalty to the abuser.
Note that these signs and symptoms are not always an indicator of abuse; children often struggle with the separation of their parents, and these issues can occur, even in the absence of abuse. However, if you feel you have reason to be concerned about the well-being of your child, it is important to speak to a divorce lawyer about utilizing protective measures.
Using Your Parenting Plan to Provide Protection
When a history of abuse has been documented, concerned parents can employ protective measures through the use of a comprehensive parenting plan. Some possible measures include supervised visitation, limited visitation, and court-mandated counseling. Victims are highly encouraged to employ the assistance of a seasoned divorce lawyer to ensure their safety, and the safety of their child, as abusers sometimes lash out when challenged in court.
Contact Our Wheaton Domestic Violence Lawyers
If you are a victim of domestic violence, protect yourself and your child from further acts of abuse by contacting Davi Law Group, LLC. As dedicated child advocates, our seasoned DuPage County family law attorneys will work with you to develop a comprehensive divorce strategy to keep you and your child out of harm's way. Call 630-580-6373 today and schedule a confidential consultation to get started.
Sources:
https://www.sciencedaily.com/releases/2018/11/181127171419.htm
https://www.justice.gov/archives/ovw/blog/child-custody-decisions-cases-involving-domestic-violence-guiding-principles