Free Initial Consultations

630-580-6373
With offices in Naperville, Joliet, Wheaton, Plainfield & Chicago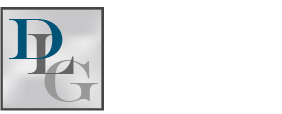 Getting Your Fair Share in an Illinois Divorce
The division of assets can be one of the biggest sources of contention in an Illinois divorce. Part of the reasoning for this can be attributed to the term "equitable distribution," which essentially means that each party is entitled to their "fair share" of the marital estate. What is your fair share, and how can you ensure you get it during your divorce? The following explains.
Determining Your "Fair Share" in an Illinois Divorce
Nothing in life is fair - especially not divorce. Yet, this is the terms that courts use when dividing assets in an Illinois divorce. What might your fair share look like? A few factors are used in reaching this determination, including:
The overall value of your marital estate;
Your capacity to earn an income;
Your spouse's capacity to earn an income;
Any involved children (and their needs);
Non-marital assets that may improve your living standard;
Which assets may be held by either party after the divorce; and
Any limitations that may hinder a party's ability to earn a living.
Essentially, the courts want to do what they can to ensure that you and your spouse are nearly equal in assets and income, once the divorce has ended. Achieving this lofty goal can be quite difficult, however, especially if there are hidden assets or deceptive practices involved.
For example, your spouse may attempt to deplete the value of their business by inflating their advertising costs. Alternatively, they may try to discount the medical needs of a child with a disability. In either situation, aggressive steps may need to be taken to ensure you receive your fair share in the divorce.
Steps to Ensuring You Receive Your Fair Share in an Illinois Divorce
All parties going through a divorce should practice some due diligence. Ensure you know what assets you and your spouse own and supply your attorney with documentation. Take photos of any valuables, as they could disappear. Above all, start tracking your expenses so that you can provide your attorney with a clear picture of your circumstances.
When up against a spouse who is underhandedly trying to get more than their fair share, it is critical that you take some aggressive steps to protect what is rightfully yours. First and foremost should be hiring an aggressive lawyer. They can guide you through all of the additional steps that may need to be taken to protect your assets.
Contact Our Wheaton Divorce Lawyers
At Davi Law Group, LLC, we work hard to protect what is yours during an Illinois divorce. Our DuPage County divorce attorneys are some of the most trusted in the state. Schedule your personalized consultation to learn how we can assist in your case. Call 630-580-6373 today.
Source:
https://www.cnbc.com/2019/06/26/financial-cost-of-divorce-5-steps-to-staying-ahead-of-money-mistakes.html