Free Initial Consultations

630-580-6373
With offices in Naperville, Joliet, Wheaton, Plainfield & Chicago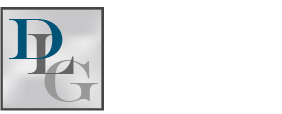 Getting Divorced When You Cannot Find Your Spouse
Ending a marriage is never easy. However, some spouses make the divorce process especially difficult. A spouse may refuse to sign divorce paperwork, fail to show up for mediation sessions, insist on unreasonable divorce terms, or take other antagonistic actions. Some spouses go so far as to literally hide from divorce proceedings. Spouses may leave the state or even leave the country, making it nearly impossible for the petitioner to serve them with divorce papers. If you cannot locate your spouse and you want to divorce, do not panic. You still have the right to get divorced. However, you will need to take specific steps to do so.
Illinois Divorce and Missing Spouses
Typically, when an individual files for divorce, the respondent is served with the divorce petition in person or through certified mail. However, if you do not know where your spouse is, you may be unable to do this. Fortunately, Illinois law offers an alternative. If you cannot locate your spouse, you may be able to get a divorce by publication. You will make your intentions known by publishing a notice of the divorce petition in your local newspaper. However, you can only use this option after making genuine attempts to locate your spouse. If you wish to seek a divorce by publication, you will need to submit an affidavit declaring that you made a good faith effort to find your spouse.
When attempting to locate your spouse, you may need to:
Contact your spouse's last known employer

Ask friends and family if they know where your spouse is

Try to serve the petition at the spouse's last known address

Try to contact your spouse through phone, email, or social media
Divorce By Publication in Illinois
If you have exhausted all options of locating your spouse and still cannot find him or her, you can seek a divorce by publication. You will publish a notice in the newspaper notifying the spouse of the pending legal action against him or her. The notice must include:
The respondent's name

The fact that you have filed a Petition for Dissolution of Marriage

The county in which your divorce petition has been filed

The city in which the courthouse is located

The date of default or the deadline for responding to the notice
If your spouse does not respond to the summons by the deadline, the divorce may continue without his or her participation.
Contact a Wheaton Divorce Lawyer
If you want to get divorced but your spouse refuses to cooperate, contact a DuPage County divorce attorney from Davi Law Group for help. Call 630-657-5052 for a free, confidential consultation.
Source:
https://www.ilga.gov/legislation/ilcs/ilcs5.asp?ActID=2086&ChapterID=59