Free Initial Consultations

630-580-6373
With offices in Naperville, Joliet, Wheaton & Chicago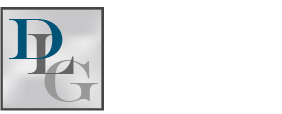 NOTE: As of July 2017, the law governing child support in Illinois has changed. Please see our Child Support page for more information.
When considering divorce, couples often question the financial situation that may result. One major question a divorcing couple with children often has is how much money a parent must pay in child support. Unfortunately, not all couples see eye to eye on matters of child support, or other family matters such as parenting time and parental responsibility. Therefore, it is essential to speak with a skilled family law attorney who can inform you of the law and guide you through the process.
Which Parent Pays?
With the elimination of the term "custody" from the Illinois Marriage and Dissolution of Marriage Act, it may not be clear as to which party is responsible for paying child support and which party will receive it. In the past, the non-custodial parent paid child support to the custodial parent. However, now that parenting time is allocated between the two parents, it may be more difficult to determine who pays child support.
If a child lives primarily with one parent, and the other parent only sees his or her child from time to time, the non-custodial parent will likely be responsible for paying child support to the custodial parent. If parenting time is equally shared, however, often times the higher earning parent will be required to pay child support to the lower earning parent. This is because one of the goals of child support is to ensure that the child has a similar standard of living post divorce. Still, individual factors will additionally be considered and the court will attempt to come to a fair decision.
How Much Child Support Will I Have to Pay?
Illinois uses a formula that calculates the presumptive amount of due child support. The child support amount is based on the income of the paying parent. Moreover, depending on the number of children a divorcing couple shares, the parent who pays child support pays a specific percentage of his or her income, as well as other mandatory expenses. Percentages range as follows:
One child — 20 percent,
Two children — 28 percent,
Three children — 32 percent,
Four children — 40 percent,
Five children — 45 percent, and
Six or more children — 50 percent.
Keep in mind, however, that the presumptive amounts may increase or decrease depending on the circumstances of the case.
Contact Us for Assistance
If you are thinking about divorce or have questions about child support, please speak with a knowledgeable child support attorney to find out how the law will apply to your specific circumstances. Our DuPage County child support attorneys at Davi Law Group, LLC can help you with all of your child support issues. Call 630-580-6373 today.
Source:
https://www.illinois.gov/hfs/ChildSupport/parents/Pages/calculating.aspx