Free Initial Consultations

630-580-6373
With offices in Naperville, Joliet, Wheaton, Plainfield & Chicago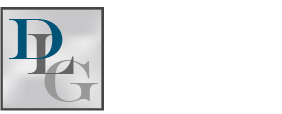 Four Money Managing Techniques to Master During Your Illinois Divorce
Money can be one of the most contentious aspects of an Illinois divorce case. Yet, when divorcing parties know how to effectively manage their own money during the process (instead of simply waiting on their settlement to get their financial life in order), the proceedings tend to be less stressful for everyone involved. Learn more about how you can start to improve your financial life, today, before you even begin your divorce, and discover how our seasoned attorneys can assist you with the process in the following sections.
Create a Budget and Spending Plan
The first step to starting your new life is knowing what you own, what you make, and what you must spend. This information can all be obtained and understood with a budget and spending plan. These financial tools can also cue you into any potential problems that may be looming on the horizon.
Know Where You Stand, Credit-Wise
Financial security requires you to look at more than just your income and expenditures; to create true hope for your future, it is important to also know where you stand with your credit. Not only is it the key to forging your new life, but it is also a tool that your ex can use to sabotage your future. Pull it before you file, monitor it during the process, and if you need help to get things back on track, contact a financial advisor for guidance and assistance.
Do Not Plan Around Your Settlement, Child Support, or Alimony Payments
While you may be owed a settlement, child support, or alimony, it is unwise to make financial plans around these aspects of your divorce. Life can change in an instant. Your spouse could lose their job, or your family home may sell for less than anticipated. So, despite how tempting it might be to include the anticipated monies to your post-divorce budget, forget it until everything has been legally finalized.
Adjust Your Lifestyle Accordingly
Once you have a clear picture of where you stand - the full weight of your current financial situation - you can begin to adjust your life accordingly. For example, you may not be aware that your expenditures exceed your income, but if you become aware of it before there is trouble, you can cut out the excess and save yourself from financial turmoil before it ever occurs.
Contact Our Wheaton Divorce Attorneys
Divorce is a stressful endeavor, in and of itself, but you do not have to face it alone. The seasoned divorce team at Davi Law Group, LLC can help you get a handle on your finances and assist you in planning for your future. Call 630-580-6373 and schedule a personalized consultation with our DuPage County divorce lawyers today.
Source:
https://www.usatoday.com/story/money/personalfinance/2018/05/30/tips-maintain-financial-sanity-during-divorce/630005002/