Free Initial Consultations

630-580-6373
With offices in Naperville, Joliet, Wheaton, Plainfield & Chicago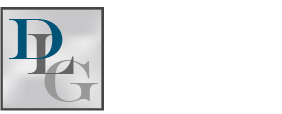 Understanding the Various Forms of Adoption
Couples and individuals who want to adopt a child may not be familiar with the options available for adoption. Just as there are many different types of families, there are many different type of adoption. Understanding the different adoption options can help you figure out which type of adoption is the best for your family.
Independent Adoptions
Often times couples want to adopt a baby. Generally, there are always more people who want to adopt babies than there are babies available for adoption. The adoption of an infant can be accomplished independently—through an independent adoption prospective parents work with an intermediary to adopt a child. Independent adoptions allow adoptive parents to directly adopt a child from his or her biological parents.
Agency Assisted Adoption: Alternatively, prospective adoptive parents can adopt a child through an agency. These types of adoption have a longer process when compared to independent adoption since the agency needs time to identify a child available for adoption.
Foster Care to Adoption: Prospective adoptive parents can adopt a child through foster care. Children in foster care are children whose parents can no longer take care of them and have given up their parental rights.Through the foster care process, children are placed with prospective adoptive parents as foster children.
International Adoptions
Oftentimes, international adoptions can be more difficult than domestic adoption. The Hague Convention on the Protection of Children and Co-operation in Respect of Intercountry Adoption establishes adoption protocols for both the adoptive parents and the child's home country. The Hague Convention protects biological children from being illegally adopted and can make international adoption more difficult. Additionally, many countries restrict the total number of children available for adoption or barr adoption of children completely. Despite these obstacles, international adoptions are possible.
Open vs. Closed Adoption: An Important Consideration
Another important factor prospective parents will want to consider is whether to have an open or closed adoption. In a closed adoption, adoptive parents will not know the identify of the biological parents and there is no contact between the two families. Alternatively, in an open adoption, some information is shared between the families. This is helpful if parents want to know their child's medical history or if the biological parents do not want to fully break ties with their child.
Let Us Help you with an Adoption
Adoptions are complex and take many forms. Understanding all your options can be confusing and overwhelming. If you would like more information about options for adopting a child, contact the DuPage County adoption attorneys at Davi Law Group, LLC. We can answer any questions you have about adoption and help you begin the process of expanding your family through adoption. Please contact us today to discuss your adoption.
Source:
https://assets.hcch.net/docs/77e12f23-d3dc-4851-8f0b-050f71a16947.pdf