Free Initial Consultations

630-580-6373
With offices in Naperville, Joliet, Wheaton & Chicago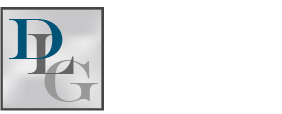 As if going through divorce proceedings is not stressful enough, you may also be receiving threats of foreclosure by a financial institution that holds the mortgage on your home. This type of "insult to injury" situation is actually relatively common, so you do have options to address foreclosure proceedings under state law.
The key is to join forces with your partner as much as possible, stay in close communication with the lender, and work with an Illinois divorce attorney to ensure protection of your interests—both in the divorce case and through the foreclosure process.
Temporary Injunction
If the lender has already initiated foreclosure proceedings, you can sue to bring the entity into the divorce as a third party. The bank has a financial interest in the proceedings, and the court has jurisdiction over the assets, so a third party action is property. Once the lender is before the court, you can request that the judge issue a temporary injunction order prohibiting the bank from proceeding on the foreclosure until the order is released.
Sell the Home
If you and your spouse can agree to sell the home, you should get it on the market as quickly as possible. This is only appropriate where there is positive equity in the home, however. For purposes of your divorce case, it is an advantage to get this debt off the records so you can move forward with dividing property under Illinois law.
Deed in Lieu of Foreclosure
Another option, if neither you nor your spouse want to keep the home, is a deed in lieu of foreclosure. Essentially, you give the deed to the house to the lender by signing the proper documents; in turn, the bank will not pursue foreclosure. Still, these types of arrangements may not be the best fit if the fair market value of the home is less than the mortgage balance.
Loan Modification or Refinancing
If one spouse wants to keep the home and is financially able to do so, a refinance or loan modification may work to avoid foreclosure. With a refinance, you are basically paying off the old balance and initiating a new mortgage. In a loan modification, you work with the bank to restructure the loan—perhaps by agreeing to a lower interest rate or monthly payment amount.
Illinois Divorce Attorneys with Diverse Experience
Retaining a lawyer with a well-rounded background is essential when you are going through divorce and foreclosure proceedings simultaneously. There are additional situations where you may need a lawyer's advice on non-divorce legal topics as they relate to your matter, such as criminal domestic violence, business law, tax treatment, and other relevant areas. The dedicated DuPage County divorce attorneys at Davi Law Group, LLC can help. Please contact our office to discuss your circumstances.
Source:
http://www.ilga.gov/legislation/ilcs/ilcs4.asp?DocName=075000050HPt%2E+V&ActID=2086&ChapterID=59&SeqStart=6100000&SeqEnd=8350000