Free Initial Consultations

630-580-6373
With offices in Naperville, Joliet, Wheaton, Plainfield & Chicago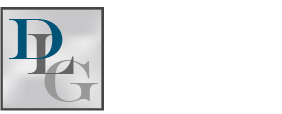 Five Steps to Filing for an Order of Protection in Your Illinois Divorce
The coronavirus shutdown may have been a reprieve for the overworked and disconnected. Still, for the victims of domestic violence, the entire experience may have more closely resembled an inescapable nightmare.
Trapped at home, nowhere go when arguments erupted. The potential loss of finances, elevating tensions within the home. The realization that you are no longer safe in your marriage.
If this was more along the lines of your experience during the quarantine period, it might be time for you to move forward with the divorce process. However, the next steps need to be cautionary and guided. Your safety—and perhaps even the safety of your children—are on the line.
Step One: Contact a Seasoned Divorce Lawyer
Before you take a single step, contact a divorce lawyer. They can assess your situation, offer seasoned advice, and assist you in developing a strategy to help keep you and your children safe. They can also assist you with taking preventative and precautionary measures, such as an order of protection, and help you determine when to file the documents.
Step Two: Obtain Paperwork from the Appropriate Court
Restraining orders are typically filed with the court in the district of your residence. However, there are scenarios in which it may be necessary to submit the request in a different county. An example might be if you move to an area away from your abuser (you may need to file with their local court, especially if you plan to return to that location), or if you work in a different county than your residence. Talk to your lawyer about which location may be most beneficial for your particular situation.
Step Three: Complete the Necessary Paperwork
As difficult as it might be to recount the abuse - even on paper - you must document the abuse as fully and honestly as possible. Give as much detail as you can, including specific dates, any resulting injuries, and any non-physical abuse that may have occurred. Remember that threatening language and gestures can also be considered abuse. Note that your attorney can also assist you in filling out the paperwork.
Step Four: File the Order with the Appropriate Court
Once you have completed your paperwork, it needs to be filed with the appropriate court. Your attorney can handle this for you, once they receive the completed documents.
Step Five: Attend a Hearing
After the paperwork has been filed with the courts, the documents are deemed a petition—a formal request. Though the restraining order may offer immediate protection to you and your children, the document is not finalized until after a hearing, where both you and your abuser have the opportunity to present the details to a judge. They will be served, notifying them of the hearing.
You are encouraged to have your attorney at the hearing to ensure the details of the case, and the importance of protection can be accurately conveyed.
Schedule a Confidential Consultation with Our Skilled Wheaton Divorce Lawyers
If you or someone you love needs protection from violence in an Illinois divorce, contact Davi Law Group, LLC. Our seasoned DuPage County orders of protection lawyers are some of the most trusted in the state. We offer secure and confidential consultations. Call 630-580-6373.
Sources:
https://illinoisattorneygeneral.gov/women/ordersofprotection.html
https://illinoisattorneygeneral.gov/women/IllinoisLawCanProtectYouFromStalking.pdf
http://www.ilga.gov/legislation/ilcs/documents/072000050K12-3.4.htm