Free Initial Consultations

630-580-6373
With offices in Naperville, Joliet, Wheaton & Chicago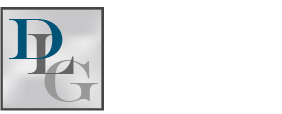 Sometimes the news will report on celebrities who are getting married and speculate on their prenuptial agreements. Premarital – or prenuptial – agreements may seem like something that only wealthy people need to worry about, but in reality prenuptial agreements are an important legal tool all individuals can take advantage of. Indeed, there are numerous reasons that many couples may wish to craft a prenuptial agreement before getting married, regardless of their wealth.
Communication
Coming together to draft and sign a prenuptial agreement is a way to make sure that you are starting the marriage on the same financial foot together. Prenuptial agreements force couples to communicate about money, which can be one of the most contentious parts of a relationship.
Protection
Even if a couple does not possess a significant amount of assets, a prenuptial agreement can help protect a lower earning partner. If both people agree that one person should quit their job to stay home and raise the children, a prenuptial agreement can make sure that the person who stays at home is not adversely affected by this decision that the couple made together. Taking time out of the workforce can lead to drastic financial consequences and a prenuptial agreement may be the best way to make sure that both parties bear some of the burden of one spouse taking time away from work.
Sentimental Objects
If you have a family heirloom or other sentimental object, especially if it is worth a significant amount of money, a prenuptial agreement can make sure that the object stays with you if there is a divorce.
Easier and Cheaper Divorce
If the marriage ends and you do end up getting divorced, having a prenuptial agreement can make the divorce much easier and cheaper for both parties.
Debt Protection
Finally, couples may want to enter into a prenuptial agreement so that one of them can make credit and debt decisions without affecting the other. For example, if one spouse plans to open a business and does not want the other spouse to be responsible for debts from the business in the case of divorce, a prenuptial agreement can protect both spouses wishes.
Reach Out to Us for Professional Assistance
If you are planning to get married and are thinking about a prenuptial or premarital agreement, you should talk to a skilled attorney to make sure that your interests are fully represented. Our passionate DuPage County prenuptial agreement attorneys can help you with drafting the agreement or help you decide if a prenuptial agreement is right for you.
Sources:
http://www.foxbusiness.com/features/2012/05/22/why-engaged-couples-should-sign-prenup.html
http://www.businessinsider.com/every-couple-needs-a-prenup-2014-8