Free Initial Consultations

630-580-6373
With offices in Naperville, Joliet, Wheaton & Chicago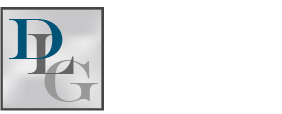 As the relationship between a couple starts to fall apart and divorce appears to be imminent, one spouse may be tempted to hide assets and income to avoid distribution with the other spouse in a disposition of marital property. Alternatively, one spouse may conceal property in order to have it excluded when a court determines child support or spousal maintenance.
Whatever the motivation, the practice of hiding assets is unlawful in Illinois and there are consequences. However, you may wonder how it is even possible to recover property when your spouse has gone to great lengths to conceal relevant information. Fortunately, there are strategies for addressing these challenges and ensuring an equitable property division in divorce.
Discovery
Parties to a civil lawsuit or criminal lawsuit go through the discovery process to find out certain information from the other side, and many of the procedural rules apply in a divorce case. There are tools attorneys generally use to obtain details from the opposition, and they are available if you want to find out more about what your spouse may be hiding.
Requests for Documents: If you want copies of paperwork that may serve as evidence of an asset, you may use a request for documents. Examples of documents that might lead to discovery of hidden property can include a bank statement, real estate deed, or tax records showing income.

Written Interrogatories: In a case where you want to ask your spouse specific questions about the existence of an asset, written interrogatories would be effective. With this tactic, your spouse provides the written answers to a series of questions that you ask. Because the responses are given under oath, there can be serious consequences for giving false or misleading statements.

Depositions: A deposition is a session where your attorney interviews your spouse about property owned by you, whether as marital or non-marital assets. This question-and-answer session is also conducted under oath.
Consequences for Hiding Assets in an Illinois Divorce
Concealing property is illegal under Illinois law, and the judge in your case can consider this type of wrongdoing when making an equitable distribution of property. Plus, more serious consequences can result for giving false statements under oath. A spouse who lies when answering written interrogatories or during a deposition can be found in contempt of court, with fines and potential jail time as punishment.
A Divorce Lawyer Can Help Recover Hidden Assets in an Illinois Divorce
The law in Illinois requires an equitable property distribution between divorcing spouses, but a fair arrangement is not possible when one person conceals property from the other—and the court. Aggrieved parties do have options to find and recover assets by using different types of discovery tactics, and a divorce attorney can assist with the process.
The skilled DuPage County divorce lawyers at Davi Law Group, LLC will aggressively pursue your interests if you believe your spouse has mishandled property in connection with your divorce. Please contact us to discuss your rights to property in a divorce action, or with any other questions.
Source:
http://www.ilga.gov/legislation/ilcs/documents/075000050k503.htm