Free Initial Consultations

630-580-6373
With offices in Naperville, Joliet, Wheaton & Chicago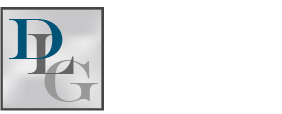 It can be difficult to focus on the financial aspects of a divorce when your entire life has been turned upside down, but doing so can drastically improve the outcome of your case. In fact, couples who financially plan for their divorce are typically far more prepared for their single life. They also tend to adjust to their new life sooner than those who are ill-prepared. Learn more about planning for the money-related aspects of your divorce, and discover how an experienced attorney can help.
Pull Your Credit Report
Obtaining a copy of your credit report before a divorce can benefit you in two ways First, it can provide you with a clear picture of where you stand, on your own, outside of the marriage. Pulling your credit report can also reduce the chances of your spouse opening credit accounts without your knowledge and, in turn, minimize the chances that they will run up debt under your name. Should you spot anything suspicious after pulling your credit, report it to the credit bureaus and your attorney.
Close Joint Credit Accounts and Open Personal Ones
The process of untangling joint financial assets like bank accounts can be highly complex, which is why couples should never close them down without the guidance of an attorney. However, you can (and should) start to protect your personal assets. Close joint credit accounts (if possible) and remove your spouse as an authorized user on any personal accounts you may have given them access to during your marriage. If you do not have any accounts under your name, consider opening them now, before your income decreases. You may also want to open your own private bank account for managing your personal expenses and needs.
Locate and Obtain Documentation on All Assets
In an Illinois divorce, marital assets are equitably distributed among the parties – but one cannot split what has not been discovered or divulged. Reduce the risk of losing money in your divorce settlement by gathering and making copies of any financial information you can find on:
Bills and credit accounts;
Mortgage statement;
Vehicle title and financial documents;
Paystubs and tax documents;
Insurance policies (including life and health);
Retirement accounts;
Bank accounts and savings bonds;
Valuable jewelry, furniture, antiques, and collections;
Real estate paperwork; and
Appraisals of real estate or other items of value.
Contact Our DuPage County Divorce Attorneys
Divorce can become messy, complicated, and contentious even in the best of situations. Grief, anger, resentment, and other negative but common emotions are at least partially to blame. At Davi Law Group, LLC, we help you prepare for this possibility. Schedule your personalized consultation with our DuPage County divorce lawyers to get started. Call 630-580-6373 today.
Source:
https://www.moneytalksnews.com/15-smart-financial-moves-make-before-you-divorce/