Free Initial Consultations

630-580-6373
With offices in Naperville, Joliet, Wheaton & Chicago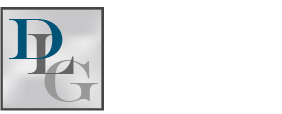 A divorce significantly impacts your relationship, but it will equally affect your financial status. Before delving into the dissolution of marriage, get your finances in order. While it is wise and efficient to do this together, it is not always possible. Regardless, it is essential that your financial status is preserved.
Understanding Uncontested and Contested Divorce
First, it is imperative that you understand the difference between an uncontested and contested divorce.
Uncontested: The uncontested divorce is where each party is in mutual agreement of the terms of the divorce.
Contested: When the two parties cannot agree on the terms, the divorce is contested.
You probably have a good idea of whether your divorce will be uncontested or contested. Now that you understand contested and uncontested divorce, you can start compiling documents and get your finances in order through the following steps.
Step 1 – Are You Qualified to Get Divorced in Illinois?
Getting divorced in Illinois requires that you have lived in the state for at least six months.
You are required to live in separate residences apart from one another for six months before filing for a divorce. The only way to bypass this qualification is for both parties to agree to waive the requirement.
Consult with an attorney in case there are other limitations that could apply to your situation regarding the qualifications for getting divorced in Illinois.
Step 2 – Inventory Marital and Non-Marital Property
Marital property consists of anything obtained during the marriage. You must evaluate your household finances in preparation for divorce. Marital property is subject to the equal distribution ideal no matter whose name is on the title or which party paid for it.
Non-marital property is anything acquired before the marriage, any separate property acquired during the marriage that is solely designated to one spouse only, or any gifts given to a specific party in the marriage.
Make a list of all properties, making sure to include whether it is marital or non-marital, the value of each property, and account numbers and pertinent information about any outstanding loans or credit cards (debt).
Step 3 – Privately Organize Your Personal Finances
Open your own independent bank account at a different bank. This includes opening checking and savings accounts in your own name. You may have already done this if you have been separated for six months, but if not, now is the time.
Start putting back any excess funds you can in your new savings account since getting divorced can add to your financial responsibilities.
Open a new credit card account if you can in case you need extra funds for the divorce, or for any other necessities. Having your own credit card helps you build your own credit profile.
Step 4 – Update Your Will and Estate Planning Documents
If you have a will, you will want to update it to reflect the changes a divorce will make to it. For example, update your beneficiaries in your will and on life insurance policies. This also pertains to any other estate planning previously done.
Step 5 - Hire an Experienced Illinois Attorney
Even if your divorce is uncontested, having a divorce attorney on your side helps to alleviate stress and keeps you focused on what is important. The peace of mind of having representation during this emotional time is beyond measurable value.
Your attorney will handle the legalities for you while you process your emotions and gather and sign the appropriate documents required throughout the process.
Contact Our Wheaton Divorce Attorneys
At Davi Law Group, LLC, your best interest is our top priority. Seasoned and experienced, our DuPage County divorce lawyers are here to help. Call 630-580-6373 and schedule your consultation today.
Source:
https://www.forbes.com/sites/catherineschnaubelt/2019/03/01/preparing-for-divorce-first-get-organized/#5bad4b425926