Free Initial Consultations

630-580-6373
With offices in Naperville, Joliet, Wheaton & Chicago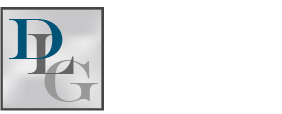 Start to finish, the process of divorce can be expensive and goes well beyond legal fees. In a divorce, most of a couple's assets are usually up for grabs. This can include retirement accounts, savings accounts, real estate, and the marital home, just to name a few. In addition, each party must consider the financial implications they will face after their divorce is finalized. For many, that may involve starting a new life in their 40s or 50s, something that can be challenging both emotionally and financially. With all of these financial considerations in mind, the prospect of divorce can seem daunting and overwhelming, especially when a number of other issues will also undoubtedly have to be addressed. There is some good news, however. For those couples or individuals considering divorce, there are steps to take prior to filing for divorce to take into consideration in order to financially prepare for the separation.
Financial Advice
There are many issues that arise in the context of divorce, and financial consideration should by no means be pushed aside. Financial planning can offer huge benefits to the party that takes this preparatory step, and can begin well in advance of ever filing a divorce petition. According to a recently published financial news article, the following tips deserve special attention:
Choose your battles. Some fights are worth fighting, and others simply are not. Thinking about the likely issues that may arise ahead of time and knowing which are worth contesting will likely go a long way in minimizing conflict between you and your spouse when divorce proceedings are well underway. It is also worth noting when it comes to property division, the standard used by the court is an equitable division of property. This does not necessarily mean that property will be divided equally between the parties. Being aware of this principle in a divorce allows individuals to prioritize debts and assets and get into the mindset of coming to a compromise on some of these items.

Make the effort to treat your spouse respectfully. Whether or not this includes respecting their actions or inactions that led to the decision to end the marriage, respecting each other's future happiness will help in cutting costs. The less time a divorce case spends hashing out issues in court, the lower the associated costs will be.

Try to get an idea of the costs and fees that are typically associated with divorce. This includes attorney's fees as well as court costs and filing fees. Attorney's fees can vary, but it is important to keep in mind that even if attorney fees seem expensive up front, hiring an experienced divorce lawyer could save a considerable amount in the long term.
Divorce Attorney
If you or someone you know is considering divorce, do not hesitate to hire an experienced DuPage County divorce attorney who can listen to the facts of your case and advise you or your rights. Contact the Davi Law Group, LLC today to schedule a consultation. We have successful experience representing clients in DuPage, Will, Kane, Kendall and Cook Counties.