Free Initial Consultations

630-580-6373
With offices in Naperville, Joliet, Wheaton & Chicago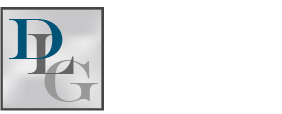 Money can cause numerous issues in a relationship. In fact, it is one of the biggest reasons that couples argue and divorce. It can also be an especially contentious matter in divorce. Thankfully, there are some steps that you can take to protect your financial future in an Illinois divorce case - and it starts with knowing which financial issues may impact your case. Learn more in the following sections, including how a seasoned divorce lawyer can assist with the process.
Know the Value of Your Marital Estate
Every couple handles their money differently. Some couples share financial knowledge and information. Others have just one party managing marital finances. In either scenario, complications can arise. The biggest risk is hidden money or debts, which is far more common than most people think. In fact, one in five parties admits that they have undisclosed money or debts in their relationship. As such, it is critical that parties obtain the assistance of a seasoned lawyer to ensure they have a clear understanding of their marital finances.
Examine Your Marital Debts
Divorcing couples are usually aware of just how important it is to take stock of their marital assets, but they often overlook the importance of taking stock of their marital debt. Unfortunately, such an oversight can dramatically impact the outcome of one's divorce case. In contrast, parties that take stock of their marital debt and create a plan for dealing with it often experience better financial outcomes after their divorce. An attorney does not have to be your only resource for resolving marital debt either; you can also find assistance through an accountant, financial advisor, or credit counselor.
Issues Involving Tax Returns, Child Support, and Spousal Support
Divorce can change many aspects of your financial life - and that can include the way you file your taxes. Child tax credits and Earned Income Credits (EIC) could go to your spouse, instead of you, increasing your overall tax load with the Internal Revenue System. Alternatively, you could be required to pay child support and/or alimony to your ex-spouse. Consider how these may impact your financial future, speak to an attorney on how to mitigate such issues, and ensure you have a plan for handling it all, moving forward.
Contact Our DuPage County Divorce Lawyers
At Davi Law Group, LLC, we understand just how stressful divorce-related money issues can be. Skilled and experienced, our Wheaton divorce attorneys will work hard to protect your immediate and long-term financial stability during your Illinois divorce case. Call 630-580-6373 and schedule a no-obligation consultation to get started today.
Sources:
https://www.cnbc.com/2019/01/24/1-in-5-people-living-with-a-partner-hide-a-bank-account-or-credit-card.html
https://www.forbes.com/sites/jbrewer/2018/08/14/getting-a-divorce-financial-issues-to-consider/#4431fc773087