Free Initial Consultations

630-580-6373
With offices in Naperville, Joliet, Wheaton & Chicago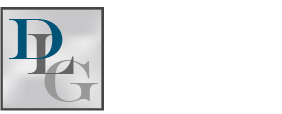 Avoiding Marriage Issues Related to Money
Relationships between couples flourish when communication is open and clear. Therefore, having a conversation about your financial future prior to marriage allows both parties to set realistic and reasonable expectations. Moreover, open communication about financial expectations lays the foundation for creating a budget and planning for the future.
However, sometimes people have different expectations regarding lifestyle and the spending of money.
Instead of waiting to see your savings decrease and your debts increase, it is best to attack the issue head on so that both you and your spouse-to-be are not saddled with debt later in life. If you can discuss income, debts, expenses and assets, and reach an agreement now, it can help avoid marriage issues later.
Cue the Prenuptial Agreement
A prenuptial agreement is made between two prospective spouses, prior to marriage. It sets forth how a couple will handle financial issues—both income and debts—and assets during a marriage and in the event of divorce. Although prenuptial agreements are viewed unfavorably on television and the media, they can assist spouses in avoiding property and financial issues during a marriage. Additionally, a prenuptial agreement allows a marriage to flourish and spouses will be permitted to focus on other important issues.
Illinois law directs the basic requirements to create an enforceable prenuptial agreement. Prenuptial agreements will generally be enforceable so long as the parties disclosed all their finances and assets and entered into the agreement voluntarily, and the agreement is not determined to be unfair.
Consult an Attorney
A prenuptial agreement can ease marital stress and allow couples to focus on growing closer, instead of worrying about what might happen in their financial future. If you are considering marriage, and are considering a prenuptial agreement, please contact an experienced DuPage County family law attorney who will advise you of the best course of action to help your marriage flourish. Call our office today at 630-580-6373 to schedule a consultation. We look forward to speaking with you.