Free Initial Consultations

630-580-6373
With offices in Naperville, Joliet, Wheaton & Chicago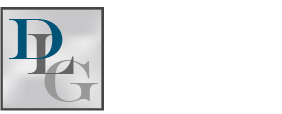 A divorcing couple's finances are often one of the largest issues to be addressed by their lawyers and a judge in court. It is usually assumed that the spouse who benefits from a financial award has prevailed. However, a financial article recently suggested that other factors may be more important than money in a divorce, especially for retirees and those about to retire.
Lasting Effects
The repercussions of a decision in a divorce case last far beyond the end of the case, and can even be felt years down the road. Retirement plans made by a couple when they were married can be completely upheaved when they divorce, leaving two single people to make new plans for retirement. Items of property that were assigned to one side over another may be difficult to sell, or may be only of sentimental value. Other non-financial factors, such as family visitation, are also important, despite the lack of financial value.
Keeping an Open Mind
The article suggests that oftentimes, an individual who is getting divorced enters into the process with a preconceived idea of what he or she wants out of the divorce, and that anything less will be unacceptable. Instead, it is advisable to enter into the divorce process with a more open mind, enabling the divorcing individual to meet objectives that both meet their short-term needs as well as address long-term goals. Not only is this approach more productive, but it also proves effective in assisting a newly divorced person with moving on with their life after the divorce.
Since divorce is often a stressful time when emotions play a huge part in one's thoughts and actions, it is advisable to consult with an attorney who can help their clients develop these objectives and keep them in mind throughout the divorce proceeding and can help his or her client realize the long-term benefits of doing so. A person who has just been through a divorce proceeding may find it difficult to overcome the process and all of the emotions that go along with it. If their divorce settlement is truly beneficial to them, however, they have a good chance of making the transition into the next phase of their life much more easily. This also may involve letting go of expectations and embracing a new way of life. For example, many divorcing women may feel that keeping the family residence is a primary concern. However, that may not always be financially feasible for one person to take on, especially if a mortgage, taxes, and home maintenance are all factors. Giving up the residence may make more sense going forward.
Divorce Attorney
If you or someone you know is considering a divorce, the experienced
DuPage County family law attorneys
at the Davi Law Group, LLC can assist you. Contact us today to schedule a consultation to discuss your matter. We have offices located in Warrenville, Wheaton, and Chicago.