Free Initial Consultations

630-580-6373
With offices in Naperville, Joliet, Wheaton & Chicago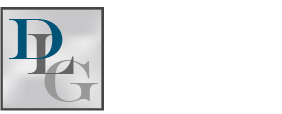 In the past, pets were treated as property in a divorce. Of course, a pet cannot be divided, so instead, the courts examined financial factors to determine who received the family's furry friend at the end of the proceedings. Thankfully, the laws have now changed, ensuring that the owners' emotional attachment and time invested are considered when determining who should get the family pet in a divorce.
That has not been the only change to the law regarding pets. Families can also set up a "custody plan," so long as both owners are fully and completely invested in the animal's happiness, care, and well-being. Learn more about how "pet custody" works in today's Illinois divorce in the following sections, and discover what our seasoned divorce lawyers can do to help protect the interests of you and your pet in contentious or potentially dangerous situations.
How Illinois Determines "Pet Custody" in Divorce
While pets and children are very different, Illinois family law courts now recognize that animals do have feelings and needs - and that their well-being is worth protecting. So, when determining who takes the family pet in divorce, various factors are considered, including:
Who provides daily care for the pet;
Who spends the most time with the pet;
Who takes the pet to their vet appointments;
Who financially covers the animal's needs;
Which party is most invested in ensuring the pet remains happy and healthy; and
If the pet was owned by one party, prior to the marriage.
Once all factors are considered, the judge may assign one party "custody" of the pet. Alternatively, if the parties agree to split their time with the pet, either in court or mediation, a "custody plan" may be created. Such plans are similar to child parenting plans, with the parties switching off time and care for the pet, pet "custody plans" are generally more flexible than child custody arrangements.
Protecting Your Pet in a Contentious Situation
Most couples genuinely care for their pet and only want the best for them, but there are cases in which one party only wishes to hurt the other - and they will stop at nothing to accomplish their goal. They may make false statements regarding their love for the pet, even though they have not taken any previous interest in its care or well-being. Alternatively, they may attempt to harm the pet while it is in their care. Thankfully, there are steps that can be taken to protect your pet during a contentious divorce - namely, ensuring you have the assistance of an attorney on your side.
Contact Our DuPage County Divorce Lawyers
If you are dealing with a pet custody issue, contact Davi Law Group, LLC for help. Skilled and experienced, our Wheaton divorce lawyers will strive for the most favorable outcome in your case. Call 630-580-6373 an schedule a personalized consultation with our offices today.
Source:
https://www.chicagotribune.com/news/local/breaking/ct-met-pet-custody-law-20171218-story.html