Free Initial Consultations

630-580-6373
With offices in Naperville, Joliet, Wheaton, Plainfield & Chicago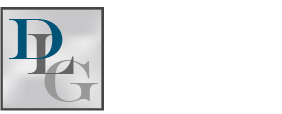 Should My Fiancé and I Sign a Premarital Agreement?
Premarital agreements
, often call prenuptial agreements, are contracts entered into by two people planning to be married. Although the agreement does not take effect until marriage, it must be prepared and signed well in advance of the wedding.
With the increasing prevalence of divorce, more and more couples are choosing to record their intentions in this way, especially if they are marrying later in life, when they have built up more assets, or if they have been married before and have children from a former union, whose inheritance they wish to keep intact.
The Elements of a Binding Premarital Agreement
Most premarital agreements spell out the assets and debts of the spouses-to-be, and set a plan for how property will be shared once they are married, and later, if they are separated through death or divorce. Often, a premarital agreement will address whether alimony or maintenance will be paid by either spouse in the event of a divorce.
Illinois has adopted the Uniform Premarital Agreement Act, which is the same across over 25 states. Under the Act, to be enforceable, an agreement must be in writing and signed by both parties. Although premarital agreements are generally allowed and upheld in Illinois courts, they can be overturned if the agreement was not entered into voluntarily, or if it was "unconscionable" when it was signed. If either spouse failed to disclose their property or financial obligations, the whole agreement could be rendered void.
Under the law, couples are not allowed to include provisions about child support payments.
On the other hand, an agreement about providing maintenance after divorce will generally be enforceable, especially if you are entering into your marriage now. Even if you waive your right to spousal support after marriage, the contract will be upheld. However, if you can show that undue hardship would result from enforcing such an agreement, a judge may decide to declare that you deserve to receive maintenance payments.
Changing a Premarital Agreement
If you have gotten married, and entered into a premarital agreement that is not working for you, it is not too late to change it. It is also possible to enter into an agreement after you marriage has already begun, though this is not common.
Seeking the Guidance of an Experienced Family Lawyer
If you are thinking of executing a premarital agreement, it is important to start the process well before your wedding. A DuPage County family lawyer can help guide you through identifying the elements of a solid agreement, and drafting a document that protects your interests and makes a clear and binding record of you and your fiancé's intentions. Contact the Davi Law Group, LLC today for a consultation, and get ready to begin your lives together.