Free Initial Consultations

630-580-6373
With offices in Naperville, Joliet, Wheaton, Plainfield & Chicago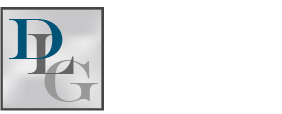 Since the recession, the number of female-run businesses in the United States has increased at a rate five times higher than all other corporations. Female-owned businesses have also seen the greatest revenue increase over that same time-period (35 percent increase in women-run businesses compared to 27 percent among all other U.S. businesses). Sadly, female entrepreneurs still have a major disadvantage in the business world: In divorce, female entrepreneurs typically assume far more risk than their male business-owning counterparts. Learn how you can protect your company and your financial future with the assistance of a seasoned, competent divorce lawyer.
Is Your Spouse Entitled to a Portion of Your Company?
Not all businesses may be divided in a divorce. Companies that are started prior to the marriage are not typically considered a marital asset, and they may not be divided in the divorce (unless marital money was co-mingled with company funds). However, the owner of the company may still owe their spouse a settlement or alimony if certain contributions were made (i.e. staying home with the children while the owner grew their business), even if the business is not to be split in the divorce. A seasoned attorney can help you determine if your business is a marital asset, and they can assist you in protecting it.
What Is Your Business Worth?
One of the first steps to protecting your business in a divorce is to determine what it is worth. Keep in mind that your spouse may attempt to inflate the value to increase the amount they are owed in a settlement, so do not rely on your partner's goodwill or assistance through the process. Instead, lean on your attorney. Most have professional working relationships with skilled forensic accountants and appraisers, and they can protect you from many of the asset inflation and depreciation tactics that your spouse may use to gain more money in the settlement.
Dividing the Spoils (Negotiating the Deal)
Most business owners have a strong attachment to their company. While often good for business, this emotional investment can complicate negotiations during a divorce. As such, business owners are encouraged to try and separate their emotional attachment from the practical aspects of their business; divorce is a business transaction, just like any other. The only difference is that you are dividing the business with your spouse, so it can feel more personal. Prioritize business-minded thinking and the negotiations are likely to go far smoother.
Contact Our DuPage County Divorce Lawyers
At Davi Law Group, LLC, we strive to protect the companies of our clients. No matter what the circumstance, our DuPage County divorce lawyers aggressively pursue the most favorable outcome possible. Schedule your personalized consultation with us by calling 630-580-6373 today.
Sources:
https://www.forbes.com/sites/nextavenue/2017/11/02/how-divorcing-women-entrepreneurs-can-get-what-they-deserve/#4b5087e313a3
http://www.womenable.com/content/userfiles/2016_State_of_Women-Owned_Businesses_Executive_Report.pdf