Free Initial Consultations

630-580-6373
With offices in Naperville, Joliet, Wheaton, Plainfield & Chicago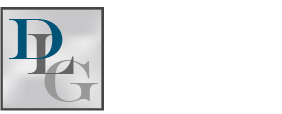 If you have a temporary order of protection issued by an Illinois court to protect your safety and that of your family, it can be terrifying to think about what the abuser may do when the designated time period expires. By its terms, a typical restraining order may last anywhere from a few weeks up to a couple of years, depending on the circumstances.
Fortunately, Illinois law does provide alternatives to letting an order of protection expire, but the process to extend or modify can be complicated. An attorney with experience in restraining orders can tell you more about the proceedings.
Types of Orders of Protection Under Illinois Law
There are three different restraining orders under Illinois law, and they would each apply depending on various circumstances.
Emergency Order of Protection: When you have a legitimate, demonstrable fear that an abuser will engage in violent acts against you or a member of your family, you may obtain an emergency restraining order for 14 to 21 days by filing a petition with the court. Though notice of legal proceedings is usually required in other types of cases, you do not have to notify the abuser that you are going to court.

Interim Order of Protection: It is necessary to notify the abuser if you seek an interim restraining order, which you would typically seek when the emergency order expires. This order of protection can extend up to 30 days.

Plenary Order of Protection: This restraining order is more permanent in nature and can last up to two years. A court will only grant a plenary order of protection after the abuser has been served with notice and had an opportunity to appear in court to present his or her side of the matter.
Petition and Affidavit to Extend or Modify
Any emergency, interim, or plenary order may be extended to provide protection for a longer duration of time. Under Illinois law, the process modifies the order that is in place to push the expiration date further into the future. You must file a motion to modify along with an affidavit supporting your request, including the reasons you want to extend the order of protection.
Get Help From an Illinois Attorney
You do not have to live in fear of abuse, threats, or intimidation when your order of protection is expiring. Illinois law enables you to modify or extend your restraining order under certain circumstances. However, you will need a legal professional on your side to navigate the complex process.
A lawyer with experience in domestic abuse law and orders of protection can assist you with gathering evidence, filing the proper forms, and presenting your case in court. The passionate DuPage County family law attorneys at Davi Law Group, LLC are here to help. Please contact our office to schedule a consultation or with questions about your situation.
Source:
http://www.ilga.gov/legislation/ilcs/fulltext.asp?DocName=075000600K224