Free Initial Consultations

630-580-6373
With offices in Naperville, Joliet, Wheaton, Plainfield & Chicago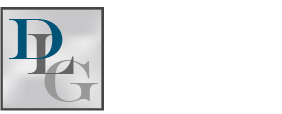 Exploring the Pros and Cons of Private Adoption and Agency Adoption in Illinois
Adopting a child is a massive undertaking emotionally, financially, and legally. There are multiple legal avenues through which you can adopt a child in Illinois. Two of the main paths to adoption are private or independent adoption and adoption through an adoption agency. If you are thinking about adoption, it is important to consider the advantages and disadvantages of each of these choices.
What is an Agency Adoption?
An adoption agency is an intermediary that facilitates adoptions. The agency helps match prospective adoptive parents with children who need a loving home. The agency also evaluates adoptive parents through interviews and home studies to ensure that the parents can provide the safe, loving home the child deserves. The facility also assists with paperwork and provides guidance throughout the adoption process.
What is an Independent Adoption?
An independent adoption does not involve an adoption agency. The birth mother and the adoptive parents work out an agreement on their own, without help from an intermediary. Private or independent adoptions are subject to certain rules and restrictions in Illinois. For example, an adopting parent must get permission from the court to pay for the birth mother's medical expenses and other costs. You will also be required to complete a home study to proceed with a private adoption in Illinois. The birth mother has 72 hours after the child's birth to change her mind and revoke consent to the adoption.
What Type of Adoption is Right for Me?
Private adoptions give you greater control over the adoption and are often sought by people wanting to adopt an infant instead of an older child. However, private adoptions also leave you vulnerable to the possibility that the birth mother will revoke her consent to the adoption. Agency adoptions provide valuable assistance throughout the adoption process, but the process of adopting a child may also take a considerable amount of time.
When considering what type of adoption is right for you, you will need to ask yourself:
Do I want to adopt a newborn or am I open to the idea of adopting an older child?

Do I want to maintain contact with the birth mother or have an open adoption?

Am I comfortable with the possibility that a birth mother may change her mind after the child is born?

Do I want help finding the right child?
Contact a DuPage County Adoption Lawyer
If you are interested in adopting a child, contact a Wheaton adoption lawyer for legal guidance and representation. Call Davi Law Group at 630-580-6373 for a free, confidential initial consultation.
Sources:
https://www.nytimes.com/2020/04/18/parenting/guides/adopting-a-child.html
https://www.ilga.gov/legislation/ilcs/ilcs3.asp?ActID=2098&ChapterID=59