Free Initial Consultations

630-580-6373
With offices in Naperville, Joliet, Wheaton, Plainfield & Chicago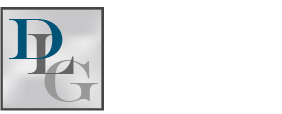 Illinois has become the next state to take part in a program that works to facilitate the process for families that are adopting children from out of state. Called the National Electronic Interstate Compact Enterprise project (NEICE), this program is designed to minimize the period of time that children are in foster care and assist them to seek out families that want them in other states. Illinois' Department of Children and Family Services (DCFS) was the latest organization across the country to join the project.
The NEICE program works by using an online system to build on the existing processes of another adoption project, the Interstate Compact on the Placement of Children (ICPC). The ICPC is a state by state compact that regulates adoption and foster care placements when a minor is put in the care of a family in a different state. For any family that is interested in utilizing the new project to adopt a child out-of-state, you can contact your local DCFS office.
The acting director of the Illinois Department of Children and Family Services has stated that the process in use now can slow the child's final move for a significant period of time. Often they are slowed by out-of-date technologies. When discussing the implementation of NEICE, the director mentioned that utilizing an electric system to automatically transfer information from one agency to a separate one, instead of the current outdated methods, will lower barriers and expedite placements for kids when their new family is out of state.
Illinois ICPC
Found in 45 ILCS 15/1, the Interstate Compact on Placement of Children Act was voted into law in Illinois. The stated purpose of the act is to work with one another in the interstate placement of minors to the extent that every child that needs placement will receive the full opportunity to be put in a suitable environment. Furthermore, the appropriate authorities in a state where a child will be put should have full opportunity to ascertain the circumstances of the proposed placement, and the authorities of the state from which the placement is made should obtain the complete information on the basis on which to evaluate a projected placement.
The Act serves many purposes for out-of-state adoption procedures that take place in Illinois. The ICPC Act controls the process by which an out-of-state adoption or placement occurs, imposes penalties for illegal placement, and places limitations on placement. The Act also serves as encouragement for other non-participating states to join in the facilitation of out-of-state adoptions.
Call Our Family Law Attorneys Now
If you or someone that you know in Chicago or the western suburbs is considering an out-of-state adoption, our skilled DuPage County family law attorneys are here to help. Call the office or contact us today at the Davi Law Group, LLC for a free and confidential consultation of your family law case.