Free Initial Consultations

630-580-6373
With offices in Naperville, Joliet, Wheaton & Chicago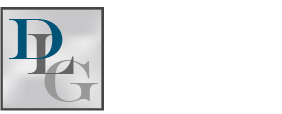 Developments and changes are constantly made in the legal world. Whether they be changes to relevant law, local procedure, or evaluating a constitutional challenge, rules and procedures can and do change over time in addition to new laws coming into practice. This is just one of the reasons hiring an experienced attorney to handle a legal matter can be so important. It is part of a lawyer's professional responsibility to keep up to date on the latest changes and decisions in the law, and this is especially true for the area of law in which an attorney practices. One such change may have an effect on those hoping to pursue a divorce in Illinois.
Pending Court Decision
In Illinois, the coming months could see a court decision that has an effect on divorce law in the state. The Illinois Supreme Court has decided to issue an opinion on a case involving the issue of property settlement in a divorce. More specifically, the particular case deals with the treatment of Social Security benefits in a property settlement during a divorce.
In the case, each party was employed at the time of the divorce, with the wife having Social Security taxes withheld from each paycheck while the husband participated in a pension fund instead of making contributions toward eventual Social Security benefits. An issue came up in the case due to a provision of the Social Security Act, which prohibits the transfer or assignment of Social Security benefits that are due or payable.
In a prior case heard by the state's Supreme Court, their holding amounted to the fact that in a property settlement, courts could not contravene the purpose of that law by awarding one party a greater portion of pension benefits to offset protected Social Security benefits. That case did not address the issue of how to treat pension benefits earned in lieu of Social Security benefits, which is expected to be addressed in the present case.
The husband in the present case attempted to submit a second valuation of his pension that was increased by about 50 percent after testimony was excluded, which would have allowed for an offset to compensate for the wife's sheltered Social Security benefits. The husband appealed the final judgment, which the Appellate Court later affirmed, deciding that any type of offset that allowed a spouse's Social Security benefits to be taken into account during a property settlement violated the Court's prior decision. The Illinois Supreme Court's decision on the matter is expected toward the middle of next year.
Family Law Attorney
If you or someone you know is considering divorce, it is beneficial to discuss your case with an experienced divorce attorney. Contact the DuPage County divorce attorneys at Davi Law Group, LLC today to schedule a consultation to discuss your matter. We have successful experience serving clients in DuPage, Will, Kane, Kendall and Cook Counties.