Free Initial Consultations

630-580-6373
With offices in Naperville, Joliet, Wheaton & Chicago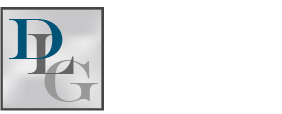 Divorce is a highly complex process with several moving parts, and the cost of a mistake can be devastating. Because of this, it is highly recommended that all parties seek the guidance and assistance of a seasoned legal attorney during their divorce case.
Having legal assistance during divorce does not eliminate the need to understand the steps of divorce, however. In fact, those who are informed about the process tend to fare better in their cases. This is partly due to their ability to make sound decisions throughout the process. Learn more in the following sections, and discover how our skilled attorneys can help.
Preparation and Determining if You Qualify
One of the most critical steps in an Illinois divorce is preparation - and determining if you even qualify. In these moments, you will find an attorney to represent you, gather financial documents, and perhaps even create a post-divorce budget to help you achieve your financial goals.
Filing for an Illinois Divorce
Once you have all of the information you need, and a skilled attorney by your side, you move to the filing phase of your divorce. This is when you and your attorney will file your petition with your court. Your spouse will also be notified of your intent to divorce.
The Discovery Phase
During the Discovery phase of a divorce, you and your attorney will work to fill in any missing financial information. If there are any hidden or undisclosed assets, your attorney will attempt to track them down (perhaps with the assistance of other financial professionals).
The Temporary Relief Phase
Not all parties are financially prepared for the divorce process. Individuals in domestic violence situations may also need protection for themselves or their children. These things can be obtained through legal means during the temporary relief phase. Options include child support, alimony, placement of the children, and orders of protection.
Legal Proceedings (Contested or Uncontested)
Every divorce is unique, but all fall into one of two categories: contested or uncontested. Often, an uncontested divorce can be completed through alternative dispute resolution. Benefits of this divorce path can include everything from lower costs to a decreased risk of maladjustment in children. Contested divorces generally go through litigation, which is typically more complicated, lengthy, and expensive. Just note that any case can quickly go from amiable to tumultuous, moving it from an uncontested case to a contested one.
Resolution and Finalization
Once you and your spouse have agreed upon a settlement, the resolution and finalization process begins. Assets are sold or distributed between the parties, your documents are finalized, and any terms of the divorce go into full effect (i.e. child support, alimony, etc.).
Contact Our DuPage County Divorce Lawyers
If you are considering divorce, contact Davi Law Group, LLC. Our Wheaton divorce lawyers can compassionately and skillfully walk you through the entire divorce process. Call 630-580-5373 and schedule your personalized consultation with our offices today.
Sources:
http://www.illinoiscourts.gov/Forms/approved/divorce/Divorce_No_Children_How_To_Approved.pdf
http://www.ilga.gov/legislation/ilcs/ilcs5.asp?ActID=2086&ChapterID=59