Free Initial Consultations

630-580-6373
With offices in Naperville, Joliet, Wheaton & Chicago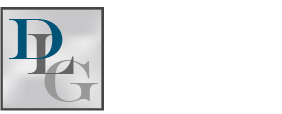 Family law is a broad area of the law with many subsections. However, some issues are more common and complex than others. Learn more about the most common and currently emerging family law courts, and discover how our seasoned Wheaton attorneys can help you manage them and mitigate against any complications that you may be facing in your Illinois family law case.
Divorce and Legal Separation
Statistics indicate that the divorce rate has been dropping over the last several years, but it continues to be one of the more common family law matters, both in Illinois and nationwide. Legal separations, though less common than divorce and perhaps even some other family law issues, are also frequently seen issues in family courts.
Child-Related Matters
Child matters are also extremely common in family courts. They include:
The allocation of parental responsibilities (formerly known as child custody);
Parenting time issues (formerly known as visitation);
Establishing paternity and other parentage issues; and
Termination of a biological parent's legal rights to the child.
Adoption
Adoptions typically involve taking guardianship over a child. Mostly, the process pertains to minor children (those under the age of 18), but in some cases, adults may be adopted (i.e. a belated step-parent adoption or the adoption of a special needs child that cannot care for themselves). Other types of adoption include:
International adoptions;
Private (domestic) adoptions;
Foster child adoptions;
Grandparent adoptions; and
Extended family adoptions.
Domestic Violence
According to statistics from the National Center Against Domestic Violence (NCADV), approximately one in three women and one in four men have experienced some form of physical abuse at the hands of an intimate partner. Domestic violence call centers receive, on average, 15 calls per minute. Sadly, while abuse is common, victims often struggle to leave their abuser. Some stay out of fear. Others because they feel they have no place to go, and no way to protect themselves. Thankfully, there are legal protections in place for victims hoping to escape or protect themselves. One of the most critical is the implementation of a protection order. These include:
Emergency Orders of Protection;
Plenary Orders of Protection; and
Interim Orders of Protection.
A family law attorney can help you understand the differences in these types of orders, and they can assist you in navigating the emotionally difficult (and sometimes complex) legal process.
Contact Our Wheaton Family Law Attorneys
If you need help navigating a family law issue, contact Davi Law Group, LLC. Seasoned and experienced, our DuPage County family law attorneys will aggressively protect your best interests in any situation. Call 630-580-6373 to schedule your private, one-on-one consultation.
Sources:
http://www.ilga.gov/legislation/ilcs/ilcs5.asp?ActID=2100
https://www.speakcdn.com/assets/2497/illinois.pdf
http://www.ilga.gov/legislation/ilcs/ilcs5.asp?ActID=2086&ChapterID=59
https://www.illinois.gov/hfs/ChildSupport/parents/Pages/FAQs.aspx