Free Initial Consultations

630-580-6373
With offices in Naperville, Joliet, Wheaton & Chicago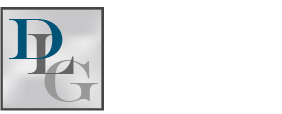 Domestic violence impacts an estimated one in three women and one in four men experience intimate partner violence. Children are also impacted by domestic violence, regardless of whether they are abused themselves. Still, with one report of abuse being made every 10 seconds, their rate of abuse is just as concerning.
A restraining order can provide all of these abuse victims with legal protections to keep them safe from their abuser. However, there are minimum requirements that must be met in order to obtain one.
The Legal Definition of Domestic Violence
Not all hurtful actions are legally defined as domestic violence. Instead, the victim must have experienced:
Sexual abuse (including lewd actions);
Physical abuse (force, confinement, or restraint);
Harassment (including stalking);
Willful deprivation (such as withholding an elderly individual's medication);
Intimidation of a dependent;
Interference with personal liberty;
Behavior that gives the victim reason to believe that they will suffer harm (threatening actions, phrases, gestures); or
Purposeful and repeated sleep deprivation at the hands of the abuser.
This legal definition is important for victims to understand, as an incident must meet the criteria for domestic violence before an order of protection can be granted.
Residency or the Location of the Incident
Victims of domestic violence are encouraged to file their orders in the county in which they reside as, generally, a protection order will not be granted for another county. The main exceptions may arise if your abuser lives in another county and you must frequently travel to that county, or if the attack happened in another county and you frequently visit there.
Providing Legal Evidence
While the evidence required in an emergency order may be easily met (i.e. photographs of recent bruises, witness statements from those who observed the abuse, etc.), more will generally be required for those who wish to obtain a longer-term restraining order. Here, the victim may not only be required to prove that the abuse happened, but that it would likely continue if the order were removed. The accused is also generally granted the right to appear and defend themselves when seeking a longer-term order, so victims should be prepared by ensuring they have a skilled legal team on their side to defend their rights to safety and personal liberty.
Contact Our Wheaton Restraining Order Lawyers
Domestic violence victims have plenty to worry about after leaving their abuser; navigating the legal process should not be one of those things. Increase your chances of a successful outcome in your case, and ensure that all of the legal aspects of your case are skillfully managed by contacting Davi Law Group, LLC at 630-580-6373 for a confidential consultation. Our DuPage County domestic violence lawyers will fight for you.
Source:
http://www.ilga.gov/legislation/ilcs/ilcs5.asp?ActID=2100&ChapterID=59