Free Initial Consultations

630-580-6373
With offices in Naperville, Joliet, Wheaton, Plainfield & Chicago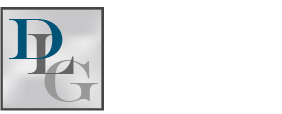 Estate Planning: Making Your Wishes Known
Wills and other estate planning documents can provide for the distribution of assets and the assignment of personal property to loved ones after death. Beyond that, these documents can be as personal and specific as the testator wishes. Many people may not realize the extent of the terms they can include in their will. Often times, as demonstrated by a recent article regarding a celebrity's will, the thoughts and feelings expressed in a will are particularly trustworthy, as the testator knows they need not be concerned with repercussions at the time their wishes are made known.
Phillip Seymour Hoffman's Feelings about Hollywood in His Will
The recent death of actor Phillip Seymour Hoffman has been present in the news since he died of an apparent drug overdose in the beginning of February of 2014. Stories covered a number of topics, ranging from his starring roles to the overarching problem of heroin addiction in the United States. Now, a media outlet is releasing a portion of his will relating to the rearing of his children.
The famous actor left specific directives in his will that he wants his children raised in New York. This wish is being speculated as an undoubted reflection of his negative attitude toward Hollywood and the culture and lifestyle associated with it.
Reasons Behind His Wishes
Hoffman stated in his will that the reason he wanted his children raised in Manhattan was because he was concerned with how the environment in Los Angeles and Hollywood would play a part in shaping his children. To solidify his feeling against his children living in Hollywood, his will went on to state that if it was not possible to live in New York, that he would prefer them to live in Chicago, Illinois or San Francisco, California, or at the very least visit the cities twice a year so they will be exposed to the culture and art the cities provide.
It is perhaps surprising that Hoffman did not mention Los Angeles at all in the provision relating to the locations where his children would be raised, considering his successful acting career began in the city. However, the omission is less likely to be an oversight and probably strong evidence of his concerns that his children may fall into the same destructive lifestyle choices to which he was susceptible in Hollywood, which ultimately led to his death.
Estate Planning Attorneys
A specific wish for child rearing is only one example of the types of provisions that can be contained within a will or other estate planning document. It is advisable to consult with an attorney who has experience in preparing estate planning documents in order to be fully aware of the types of provisions that can be included within, and how to execute them properly in order to avoid them being challenged.
If you are interested in having estate planning documents executed in the state of Illinois, the experienced family law attorneys at
Davi Law Group
can assist you. Feel free to contact us today. We serve clients in Chicago, Wheaton, and Warrenville.