Free Initial Consultations

630-580-6373
With offices in Naperville, Joliet, Wheaton, Plainfield & Chicago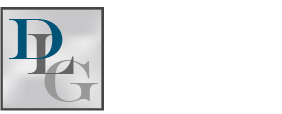 Estate Planning After Divorce – What You Need to Know
Most people that have written an estate plan or considered the task assume that upon
divorce
, any part of that plan that designated money or property to the now-ex-spouse would no longer be in effect. While that is the case with some common estate plan components, it is not always true. It is essential that anyone considering or undergoing a divorce take a look back at any estate planning documents and make some necessary changes.
Changing Beneficiaries of Estate Planning Documents
Many documents in an estate plan list certain beneficiaries designated to take on a certain power or to receive certain assets at a particular time. For example, a trust will have a designated trustee, a will will have designated beneficiaries set to receive assets, a will will name a designated executor, and powers of attorneys will name specific agents to act on behalf of the documents' creator. In Illinois, a dissolution of marriage will automatically revoke any provisions in a will, trust, or power of attorney that pertain to an ex-spouse. A party pursuing a divorce will not need to worry about changing these particular estate plan pieces after a divorce to ensure that the ex-spouse will not benefit from any prior designations.
One piece of your estate plan that the court will specifically address is your life insurance policy. Most Illinois family law courts will consider the issue of life insurance policies during a divorce. The final divorce decree will state whether any party is required to maintain any life insurance policy for the benefit of the other spouse. If the divorce decree does not require a person to keep his or her ex-spouse on the life insurance policy, it will be very important to work with the insurance company to remove this person as the beneficiary. The designation will not be automatically terminated upon divorce, so the party with the policy must actively take steps to protect him or herself.  
If a divorce decree or property settlement agreement includes a general section waiving maintenance, inheritance, descent, and other listed rights, the attorneys must be cautious to specifically refer to insurance policies according to some Illinois judges. If the waiver section is too broad to even mention the decedent's life insurance policy, the court may find that such a waiver does not actually waive that person's interest in the policy, meaning they could still get the proceeds.
If you are considering filing for a divorce and have concerns about how to best protect your estate plan in the future, contact the qualified
DuPage County family law attorneys
at Davi Law Group, LLC today. Our skilled team of attorneys can help you navigate through the difficult process of divorce and try to secure the best possible financial situation for you to start your new life.