Free Initial Consultations

630-580-6373
With offices in Naperville, Joliet, Wheaton, Plainfield & Chicago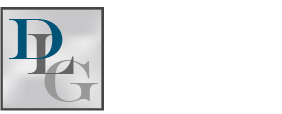 Estate Plan Today, Avoid War Tomorrow
Estate planning is not the most glamorous area of law. Many people do not want to think about passing away; it can be a difficult topic to discuss with one's family. However, estate planning is extremely important and can save you or your loved ones an insurmountable amount of troubles when tragedy strikes.
Estate planning is often regarded as something the "rich" do but is not necessary for common people. This could not be further from the truth. Estate planning can determine who takes possession of your property after you pass, however much or little property you may have. It can also prevent a familial fight should tragedy strike, and the loss of a loved one happens seemingly out of nowhere.
What Makes Estate Planning So Important?
Estate planning gives courts, as well as your family, instructions about what to do with your hard earned assets. Whether it is money, real property, or a family heirloom, estate planning is the method of instructing how your affairs should be handed after you have passed.
At the core of estate planning is designating heirs for your possessions. It does not matter whether an asset is a summer home or an investment portfolio. Without your instructions from your estate plan the courts will divide your assets the way the court sees fit, which may not be what you intended.
Additionally, if you have young children, it pays to be proactive and prepared for any eventuality if the worst happens. This is why drafting a legally sound will is important. Your Will can name guardians for your children until they reach adulthood. Absent a will, the courts will decide who raises your children.
Also, no one likes paying taxes, especially overpaying taxes. A crux of estate planning is transferring assets to one's heirs without also saddling them with a massive tax burden. With minimal planning, a couple can minimize the amount of federal and state estate taxes for which an heir may be responsible.
Families can have very complex relationships. Many times, those complex relationships come to the forefront after the death of a family member. Siblings fight over who deserves more, who should be in charge, and what the final wishes of the recently passed family member were. By planning ahead and putting an estate plan in place, you can control who manages your finances and assets should you pass or become mentally or otherwise impaired.
When Should I Start an Estate Plan?
It is never too early to begin estate planning. Life is unpredictable and it is best to be prepared early. If your finances change, you can update your estate plan. The most important step is to have a plan in place. If you or a loved one has decided it is time to make an estate plan or to amend an estate plan, contact your experienced and insightful DuPage County estate planning attorneys at Davi Law Group, LLC. Contact our Wheaton office at 630-580-6373 to schedule your consultation today.
Source:
http://www.investopedia.com/articles/wealth-management/122915/4-reasons-estate-planning-so-important.asp