Free Initial Consultations

630-580-6373
With offices in Naperville, Joliet, Wheaton & Chicago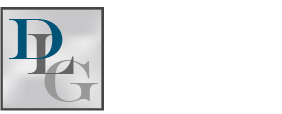 Paternity is defined as the legal relationship between a father and child. When a married woman has a baby, Illinois law automatically considers her husband to be the father of the child. However, if the husband believes that he is not the father of a child, he can sign a Denial of Paternity form.
On the other hand, the father of a child born to an unmarried mother is called an "alleged father," until his paternity is established. Even if the parents are engaged or living together, a legal process must be followed to make his paternity official.
Establishing paternity provides an important legal foundation for one of the most important relationships in a child's life. After establishing paternity, the father's name can be added to his child's birth certificate. Among other benefits, establishing paternity can protect the father's rights as a parent, enable the father to access important family medical information, and secure support from the father, in the form of child support, Social Security contributions and inheritance.
Establishing Paternity through Administrative or Judicial Processes
There are a few ways to establish paternity, and some are simpler than others. The most straightforward way is for both parents to sign a Voluntary Acknowledgment of Paternity form. In more complex situations, an Administrative Paternity Order can be entered by Illinois Child Support Services, or an Order of Paternity can be entered by a local judge.
If a father signs a Voluntary Acknowledgment of Paternity form, he can later withdraw it by completing a Rescission of Voluntary Acknowledgment of Paternity form. Mothers can also rescind paternity through this process. There is a 60-day limit on rescission, and after that, a voluntary acknowledgement can only be challenged if fraud, duress, or a mistake of fact occurred.
In cases where the paternity of a child is contested, the mother can attempt to establish paternity through Child Support Services. The administrative route involves an interview with the mother, and a separate interview with the alleged father to see if he will voluntarily acknowledge his paternity, or if it will be necessary to carry out genetic testing. If the alleged father does not show up for his interview, he may be declared the legal father.
Alternatively, paternity can be established through the court system. The mother and the alleged father are given an opportunity to attend a court hearing. A judge may order a paternity test, which involves taking a DNA sample from the father and child and comparing them. Fathers may be obligated to cover the costs of paternity testing.
If you or someone you know is facing a paternity issue, seek the advice of an experienced DuPage County family law attorney with years of experience. Contact Davi Law Group, LLC to schedule your consultation today.