Free Initial Consultations

630-580-6373
With offices in Naperville, Joliet, Wheaton, Plainfield & Chicago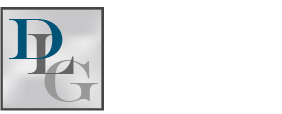 Establishing Parental Rights in Illinois as an Unwed Father
When a child is born to unwed parents, the mother typically receives automatic rights at birth. The same cannot be said for unwed fathers. Instead, they must establish paternity in order to gain legal rights to the child. Learn more about this process in the following sections, including what it entails and what parental benefits you may receive.
Establishing Paternity in Illinois
Even when unwed parents reside together and plan to marry, fathers must acknowledge their paternal bond with the child to gain legal rights. While this added step may seem unfair and a hassle, the goal is to ensure that the obligation for financial support is assigned to the right person.
Biological fathers who pursue this legal action can provide their child with certain financial benefits that can improve the child's overall quality of life, including the right to receive:
Social security payments if the father becomes disabled or passes away,
Veteran benefits (when applicable),
Inheritances that may come from the father upon his passing, and
Rights to any health or life insurance policies that the father may have.
Fathers who establish paternity can also seek legal rights to the child, including visitation with the child and decision-making power in the child's life (where they go to school, what medical interventions may be received if the child becomes ill or has a disability, etc.).
To start the process of establishing paternity, fathers can pursue one of three avenues:
Sign a voluntary acknowledgement of paternity (VAP),
Establish paternity through an Administrative Paternity Order through the Illinois Department of Healthcare and Family Services (DHFS), or
Establish an Order of Paternity through the courts.
Of the three options, the VAP is the easiest to complete. It requires both the mother and the father to complete and sign the document. It must then be filed with DHFS. Once verified by the department, the father's legal right to the child goes into effect. So does their obligation to provide support.
Establishing Paternity - Benefits Outweigh the Cost
While it may be intimidating to know that the establishment of paternity activates a man's obligation to support a child, the benefits of this legal action far outweigh any costs. This statement is particularly true when the father wants to be an active part of the child's life.
If you wish to establish paternity for your child and want to ensure that you also receive the legal right to visit them and make decisions about how they are raised, contact Davi Law Group, LLC for assistance. Our DuPage County family law attorneys prioritize the best interests of children, and we will work hard to help you in bettering the life of your child. Call 630-580-6373 and schedule your personalized consultation with us today.
Source:
https://www.illinois.gov/hfs/ChildSupport/FormsBrochures/Pages/hfs3282.aspx