Free Initial Consultations

630-580-6373
With offices in Naperville, Joliet, Wheaton, Plainfield & Chicago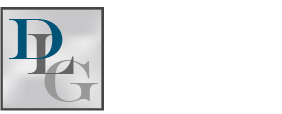 In Illinois, a guardian is appointed for a variety of reasons and has the same responsibilities to a child as a child's natural parent. Guardianship arises in certain scenarios, such as when: a child's biological parents cannot care for the child; a child's parents died in an unfortunate accident; a minor child is disabled and is unable to provide for his or her own well being; or when elderly persons can no longer take care of themselves.
Under Illinois law, there are four types of guardianships available. These guardianships are: permanent legal guardian; guardian ad litem; standby guardian; and short-term guardian.
A permanent legal guardian assumes the obligations of the biological parents and is responsible for the child's necessities, such as food, clothing, shelter, education and upbringing;

A guardian ad litem is someone appointed by the court to investigate the facts surrounding the case involving the child, who then makes a recommendation to the court, which the court usually accepts;

A standby guardian arises when the parents die or become disabled and unable to care for the children; and

A short-term guardian is someone appointed to care for the child for a year or less.
Illinois Guardianship Requirements
Under the Illinois Probate Act, there are certain requirements that must be met before someone is appointed a guardian. In order to become the guardian for a minor, you must be:
At least 18 years old;

A resident of the United States; of sound mind (mentally stable);

Not found disabled by the court; and

Free of felony convictions harming or threatening children.
Process to become a Guardian for a Minor
In order to become a guardian, the parents of the child must be unable to care for the child and you must file a guardianship petition. This petition must identify: the child; the parents; siblings, if any; the proposed guardian; the child's financial circumstances; and the reasons why a guardian must be appointed by the court.
In most cases, the court only has the power to appoint a guardian if the parents:
Are unable to care for the child;

Are notified of the guardianship proceedings but failed to appear;

Voluntarily gave up custody of the child to the guardian; or

Consent to the appointing of a guardian.
At the hearing, the court will evaluate the circumstances and then make a decision whether or not a guardianship is necessary.
Consult an Attorney
If you desire the appointment of a guardian or are contesting a guardianship, you should contact an experienced DuPage County family law attorney who will be able to assist you every step of the way and bring you one step closer to achieving your goals.