Free Initial Consultations

630-580-6373
With offices in Naperville, Joliet, Wheaton & Chicago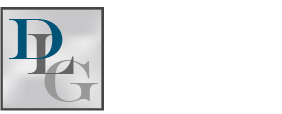 Spousal support is one of the biggest issues in a divorce. Also referred to as alimony or maintenance, spousal support requires that one former spouse continues to financially support the other former spouse for a period of time or permanently. There are several different types of maintenance that can be agreed upon or ordered by court. However, it must first be determined whether either spouse is entitled to receive support from the other.
Temporary Spousal Support
During the course of divorce proceedings, one spouse can receive temporary maintenance from the other. This temporary alimony has no effect on whether permanent spousal support will be awarded at the end of the divorce, but it can serve to help provide for the lesser earning spouse while the divorce is ongoing. Typically, temporary alimony begins when one spouse files for divorce and it ends when the divorce is finalized.
Considerations for Support
The Illinois Marriage and Dissolution of Marriage Act (IMDMA) explains what entitles one spouse to financial support after a marriage ends. The court encourages spouses to come to an agreement regarding maintenance on their own; however, if they cannot agree on the issue then 750 ILCS 5/504 details all of the factors that a judge may consider when determining whether one spouse is entitled to maintenance from the other spouse. These considerations include:
The property and income of the spouses:

Each spouse's financial needs;

The earning capacities of each spouse, both now and in the future;

Any decrease in the earning capacity of the requesting spouse as a result of focusing on household duties or a decision to not pursue education, training, employment, or career opportunities because of being married;

The time it will take the requesting spouse to be able to support him or herself;

A spouse's' standard of living

How long the marriage lasted;

The age and condition of both spouses;

The tax consequences of the property division;

Whether the requesting spouse made significant contributions to the other spouse's education, training or career;

Any existing agreements between the parties; and

Any other factor the court determines is valid.
It is important to note, however, that two factors are not considered by a judge when determining spousal support. These include marital misconduct or fault by either spouse. Adultery is considered for issues of property distribution and possibly child custody issues, but it is not considered when determining the entitlement of spousal support.
Call a Family Law Attorney Now
Determining spousal support can be one of the most contentious aspects of any divorce, so if you or a loved one has questions regarding the entitlement to alimony in Chicago or the western suburbs, please let the experienced DuPage County family law attorneys help. Call the office or contact us today at Davi Law Group, LLC for a free and private review of your claims.