Free Initial Consultations

630-580-6373
With offices in Naperville, Joliet, Wheaton, Plainfield & Chicago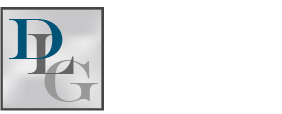 Although alimony is far less common than it once was, it is still a factor in divorces today. Under what circumstances is alimony awarded, and how can you tell if you may be entitled to it in your Illinois divorce case? The following information explains, and it provides you with some details on why and how the assistance of an experienced family law attorney can help.
Alimony in an Illinois Divorce
Despite the common misconception, alimony is not awarded in divorce, simply because one asks for it. Instead, there are certain factors that the courts use to determine if a party may be eligible, including:
The income and assets that belong to each party;
Each party's needs;
Duration of the marriage;
Each party's current and future earning potential;
The standard of living established during the marriage;
The amount of time it might take a disadvantaged spouse to obtain gainful employment;
If one party contributed to the career or educational advancements of the other;
Age and the physical and mental health of each party;
Tax consequences that may result from the division of property;
Any former valid agreements between the parties; and
Any other factors that the court deems relevant.
When parties can agree that there is a financial disadvantage, and can effectively negotiate a fair amount of alimony between themselves, alimony amounts may be set by the parties in mediation. However, legal assistance is still advised, even in the most amicable of divorces.
If the parties cannot agree upon the award of alimony, or are unable to agree upon a fair amount of support, the matter may go to litigation. Should that occur, the judge would set the alimony amount. Most often, this is done using a formula. However, in high net-worth divorces, the judge may deviate from the formula if there is a good cause.
Calculating Alimony Payments in an Illinois Divorce
In most divorces, alimony is calculated by subtracting 20 percent of the payee's gross income from 30 percent of the payer's gross income. So long as this amount does not exceed 40 percent of the divorcing couple's combined gross income, it becomes the payer's owed amount per month. To determine how long alimony would be paid, the duration of the marriage is given a numeric value and then multiplied by the number of years married. However, as previously mentioned, judges may choose to deviate from this formula if the combined annual income of the parties exceeds $250,000.
Contact Our DuPage County Alimony Attorneys
At Davi Law Group, LLC, we recognize the importance of experienced representation in alimony cases. Dedicated to protecting your financial future, our DuPage County alimony attorneys can fight for a fair settlement in your Illinois divorce. Schedule a personalized consultation to learn more about how we can assist with your case. Call 630-580-6373 today.
Source:
http://www.ilga.gov/legislation/ilcs/ilcs4.asp?ActID=2086&ChapterID=59&SeqStart=6000000&SeqEnd=8300000