Free Initial Consultations

630-580-6373
With offices in Naperville, Joliet, Wheaton & Chicago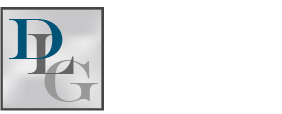 There are several forms of spousal support, or alimony, under Illinois law. Alimony can be periodic or permanent. Alimony may also take the form of a lump-sum payment or a transfer of property. Most alimony, however, is periodic. A supporting spouse will usually make regular payments to the supported spouse for a specific period of time. If the supported spouse decides to remarry or cohabitate, alimony payments will be impacted.
Remarrying and Alimony Awards
Generally, alimony ends automatically when the receiving spouse marries again or has a marriage ceremony. Alimony will end even if the supported spouse is not yet legally married. Therefore, the supporting partner may cease paying immediately on the day of the receiving spouse's marriage. The supporting spouse does not need to head back to court or perform additional tasks. However, if the alimony was a lump sum payment, then the payor spouse must still facilitate the payment even if the receiving spouse has chosen to remarry. Conversely, if the supporting spouse remarries, this does not immediately alter alimony payments. However, the court will consider the new marriage when considering whether alimony should proceed.
Cohabitation and Alimony
A supporting spouse's obligation to pay alimony ends immediately when the supported spouse begins to cohabitate with another person. The state of Illinois has determined that a couple is cohabitating when two people live together in a manner similar to the way spouses live together. In this case, the supporting spouse must file a motion to terminate alimony with the court.
Modifying or Terminating Spousal Support
Either spouse can request to alter or end spousal support even if the supported spouse is not remarried or cohabitating. Under Illinois law, a judge will consider modifying spousal support if there is a substantial change in circumstances. The court will decide whether to modify spousal support using several factors, which include:
Changes in the supporting spouse's employment;
The supported spouse's efforts to become self-supporting;
Either spouse's ability to earn future income;
The amount of time alimony has been paid versus the length of the marriage;
Property awards in the divorce settlement;
Changes in income since the original award; and
Other factors the court determines are relevant.
Contact an Attorney
Whether a supported spouse is remarrying or is cohabiting with another person, it is important to speak with an experienced Illinois family law attorney who can provide the information needed to determine whether to terminate or modify one's spousal support. Our skilled DuPage County family law attorneys have years of experience assisting clients with modification of alimony awards, and we are prepared to provide you with professional help as soon as possible.
Source:
http://www.ilga.gov/legislation/ilcs/ilcs4.asp?ActID=2086&ChapterID=59&SeqStart=6000000&SeqEnd=8300000