Free Initial Consultations

630-580-6373
With offices in Naperville, Joliet, Wheaton & Chicago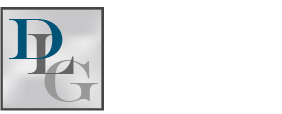 In Part 1 of this article, we discussed research that showed children, on average, are likely to bounce back in the long term after their parents' divorce, as well as some factors that may inhibit this adjustment. This seems to suggest that perhaps parents may not need to worry as much about the effects their divorce may have on their children, as long as they are able to maintain some stability and appropriate parenting levels throughout the process. Read on for the rest of the research related to this topic, regarding concerns relating to adulthood and improving the chances that children will bounce back.
Later Problems
The concern with children of divorced parents is not limited to immediate problems, but also with problems that the child may experience later in life as an adult. Some previous research suggests that children of divorce experience significant problems with depression and relationship issues as adults. However, other researchers argue against this finding, saying scientific research supports the idea that most children of divorce grow into well-adjusted adults.
One 25-year study followed children of divorced as well as married parents, finding that 25 percent of children of divorce experience serious problems as adults, compared with 10 percent of the children whose parents remained married. It cannot be said what exactly causes the difference, but it could be poor parenting as a result of the divorce, as opposed to the divorce itself, that contributes to long-term problems. The largest difference between the two groups was that children of divorce seem to have more relationship problems than their counterparts whose parents stayed together. Children of divorce may have more difficulty forming and sustaining romantic relationships, may be more likely to be dissatisfied in their marriages, and may be more likely to get divorced themselves. Other measured differences between the two groups were minor.
Reducing Problems
While this research shows that children of divorce are likely to adjust well, parents can still take action and consider the factors that decrease the divorce-related problems their children may experience. Parents should minimize their conflict throughout the divorce, or do their best to not let their children be exposed to it.
Custodial parents should be well-functioning themselves in order to help their children adjust. If a parent is doing poorly as a result of the divorce, it may be wise to limit contact with the children. Parents should engage their children in conversation about the divorce, being open and honest with them when appropriate and answering their questions. Parents who are divorcing should be supportive, monitor their children closely, and instill appropriate punishment, all characteristics generally associated with good parenting.
Divorce Attorney
The attorneys at Davi Law Group, LLC have represented clients in numerous family law matters, including divorce and child custody and support. Contact our office today to schedule a consultation. Our offices are located in Chicago, Wheaton, and Warrenville.