Free Initial Consultations

630-580-6373
With offices in Naperville, Joliet, Wheaton & Chicago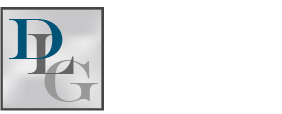 Divorce can be a stressful and emotional time, particularly when children are a point of concern. While many people may be certain about their desire to divorce from their spouse, most are less sure about the effects such a decision may have on their children, and may put off a divorce in an effort to protect them. However, some research indicates that perhaps parents should not be so worried about the effect their divorce will have on their kids.
Children Likely to Recover
At the outset, it is probably safe to say that many children of divorce feel displaced and disrupted by their parents' divorce. About 1.5 million children in the United States go through this each year. Despite this, researchers are saying that a much smaller portion of those children deal with significant problems as the result of divorce in the short or long term. In other words, children are likely to recover rapidly from any negative feelings they initially have after learning of their parents' divorce. A 2002 study showed than many of the negative emotions children experience, including anxiety, anger, shock, or disbelief, are short-term effects. These feelings are likely to decrease or completely cease after two years, with only a minority of kids continuing to experience negative emotions longer than that.
In the Long Term
Research has found that after some time has passed, children actually end up doing well. A study of the effects on children several years after their parents divorced compared these children with those whose parents were still married. The study involved following the children into later childhood and through their teenage years and assessed their academics, emotional and behavioral states, and relationships, among other factors. The findings showed that, on average, there only existed very small differences between children from each group on each factor. Researchers concluded that the majority of children are capable of enduring divorce relatively well.
Factors That Inhibit Adjustment
Although the research mentioned supports the idea that children of divorced parents are likely to adjust and do well over time, researchers have also found that certain factors will negatively affect a child's adjustment. For example, cases in which there were high rates of conflict between parents throughout a divorce and after resulted in poorer adjustment by children. Cases where there was a high level of marital discord before divorce, however, showed children adjusted better after the divorce, perhaps suggesting that the divorce offered relief from parents' conflicts.
These findings seem to show that only a small portion of young people whose parents divorced when they were children experience problems later in life as the result of the divorce. However, the research does not clearly link any problems experienced later in life to the parents' divorce.
Divorce Attorney
Divorce and child custody matters are often sensitive topics that deserve a great deal of professional attention. The attorneys at Davi Law Group, LLC have successful experience representing clients in these matters. Contact our office today to schedule a consultation. We serve clients in Chicago and the greater surrounding area.
In Part 2 of this article, we will discuss concerns regarding adulthood and how to improve the chances of children bouncing back after divorce as related to this research.